Aris is an artist, musician, painter and host in Berlin. He loves living in the German capital due to the liberal and openminded life there. misterb&b gives him the chance to appreciate his city even more and meet amazing people. Consider staying with Aris the next time you head to Berlin...

Hi Aris! how has your experience been using misterb&B?

I'm very glad to have the opportunity to speak about misterb&b. It has allowed me to have new experiences, make new acquaintances and, ultimately, enjoy my own city more. I've hosted really interesting people from various places around the globe!
Berlin is one of those cities that actively stand for human rights for gender/sexuality/refugees. The support and solidarity for the LGBTQA community is really encouraging here, and us as locals are very happy to be part of this. It's our duty; we feel responsible for that.
What's your impression of your guests? What do they like to do?
I've been hosting very interesting people. In fact, hosting has given me the opportunity to discover and learn more about gay lifestyles in other countries, and about customs and differences in cultures. In Berlin, people like to party and follow the gay party scene (which is actually pretty impressive)!
What do you love about hosting?
Getting to know people from other countries or cities is always enriching, just like traveling is. It opens your mind and makes it thrive. Also, I've realised how privileged I am living in this city.
It always touches me when people love my art, decoration, room and my neighborhood. Empathizing and sharing such a warm and cosy feeling makes me proud about what I'm able to offer. It also motivates me to improve as a host, a human being and an artist each time.
Do you spend time hanging out with your guests?
Definitely, I'm proud to show them around and very interested to get to know how life in their cities feels like, compared to Berlin.
I don't have a particular memory I'm attached to. Every guest is remarkable in his own way. The most amazing thing I think is the feeling I get from being a host for them: almost like a guide or a friend in an unknown city. 
It's always great when I see how happy they are in my hood and how amazed they are about the gay scene here! ●

Heading to Berlin? Check out Aris' listing on misterb&b: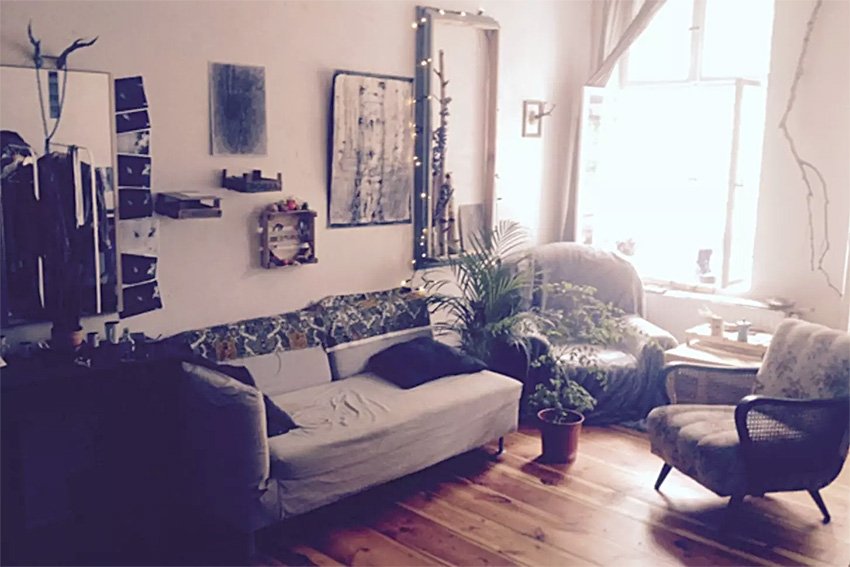 SHARE YOUR STORY! 
We're eager to hear about your adventures on misterb&b!  Share your travel/host story with us! Tell the world how to have fun in every corner of Earth! Shoot us an email to stories@misterbandb.com