Le Glam Disco
José A. Cabrera 3046, C1186 AAF, Buenos Aires, Argentine
A late-night venue which is open on Fridays and Saturdays, and plays a mix of pop and house music. This is often a popular option for those looking for an after-party in BA.
Une erreur sur ce lieu ? Il est fermé ?
Faites le nous savoir !
Cet établissement est le vôtre ?
Découvrez
comment le promouvoir sur misterb&b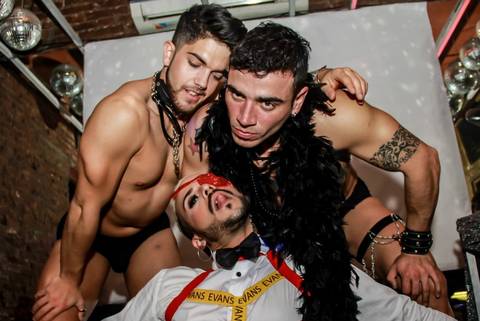 Explorez un monde plus accueillant
Des appartements chaleureux, des chambres privées et de magnifiques maisons : découvrez l'hospitalité gay dans plus de 200 pays.
Appartements, chambres, maisons : découvrez l'hospitalité gay
Partagez votre passion avec le monde !
Nous pensons qu'explorer le monde revient avant tout à faire des rencontres et que les expériences authentiques permettent une connexion encore plus forte avec la population ou culture locales . D'où les expériences misterb&b : faites profiter les voyageurs LGBTQ de votre talent particulier ou de votre passion et gagnez de l'argent ! Visites guidées, dîners, massages, coaching ou autre service, créez et listez votre expérience : c'est 100% gratuit, ni frais, ni commission !
Avis (0)
Rédigez votre avis
Plan et itinéraires