Madrid Pride is approaching! Europe's biggest and craziest Pride event will start this Wednesday, with the main parade in the street of the Spanish capital city next Saturday. If you're looking to spend a great time in Madrid or if you're already in Madrid but haven't decided which gay party to go yet, we recommend that you don't miss Infinita 2016 during this edition of Madrid Pride: On July 2, the biggest event of Europe's biggest pride event returns at La Cubierta Espacio Multiusos, former outdoor arenas !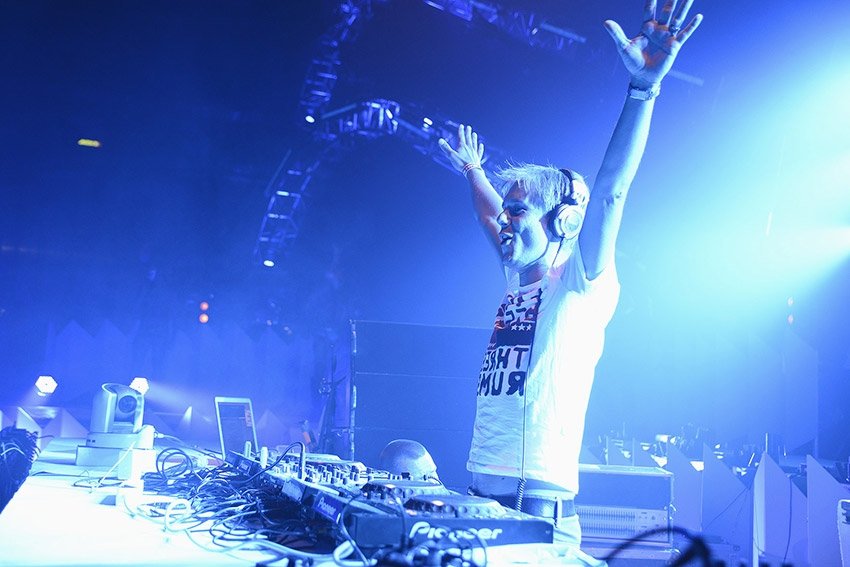 Superstar DJ Offer Nissim from Tel Aviv will headline the main dancefloor of this massive  gay event. Other DJs include Pagano (UK), Asaf Dolev (Tel Aviv), Esso (Beirut) and Marcelo Y Domingo (Madrid). There will be another dacefloor sponsored by Madrid's bear party DIES3L, with a line up that will include Ben Manson, Lylou Dallas, William Sizen Bell and Dave Urania. The party starts at 11pm and will end at 8am.
Infinita is not just another gay party. Expect an impressive venue with live performances on a huge stage, avant-garde music of international artists, dancing, 
music, vibrant lights, dozens of gogos, personalized bars, a VIP area, a playroom area (cruising area), special themed shows…
The tickets for the event are still on sale online on infinitamentegay.com for 45€ (general entrance) or for 150€ (VIP pass with open bar, access to all the areas…). La Cubierta Espacio Multiusos  is a huge venue located 25 minutes south of Madrid, with a capacity of 5,000 party-goers. It's easily accessible via metro or with shuttles by Infinita (8€ until July 1)
Formerly known as « Infinitamente Gay », Infinita has always been THE mega party of Madrid Pride, with amazing shows, superstar DJs like Armin Van Buuren, Offer Nissim, Bob Sinclar, Victor Calderon or Isaac Escalante among others, a huge stage and impressive light shows. 
If you expect something big and wishes to be dazzled, then you shouldn't miss Infinita 2016 this Saturday in Madrid. Get a chance to celebrate LGBT culture while bringing all sexualities together in one space!