The 22nd edition of the Belgian PrideFestival takes place from May 4 to 20 in Brussels with one motto: "Crossing Borders". This festival will highlight LGBT (lesbian, gay, bisexual, trans, queer, intersex, etc.) rights especially in the context of asylum and migration. The Pride festival ends on May 20 with the Belgian Pride, the main parade in Brussels's streets.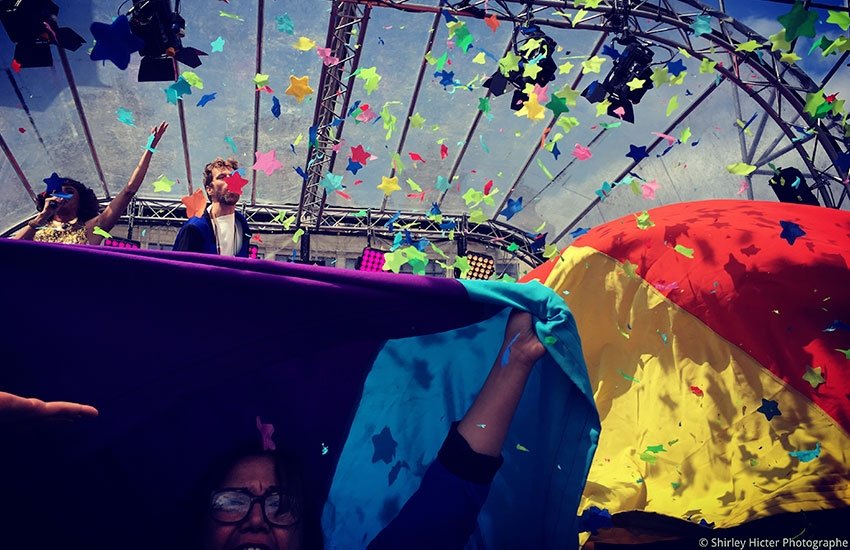 This May LGBT event is one of the most emblematic of Belgian gay life. It started last Thursday with a reception on "Asylum and migration" in Brussels' city hall followed by the "Belgian MiniPride from the Grand-Place to the Manneken-Pis exceptionally dressed by Jean-Paul Gautier and ended at the Rainbowhouse of Brussels. Brussels's Gay Pride (Belgian Pride), the most important event of the festival takes place on May 20 and will make Brussels' streets thrill. For this event, the city colored itself with rainbow pedestrian crossings in the heart of Saint-Jacques area, known to be a party place for LGBT people. They will be there for eight months between la rue du Midi and la rue des Teinturiers.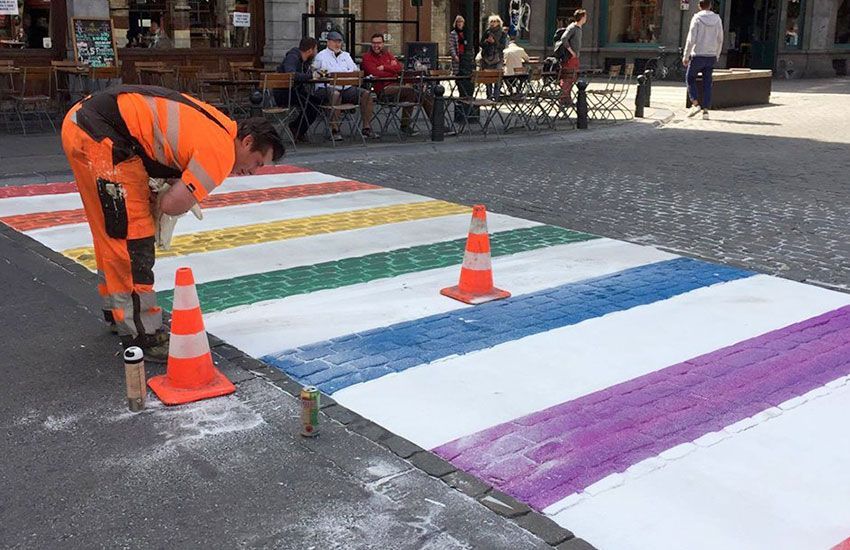 The fun will continue with street parties inside Brussels gay neighborhood, petite rue au Beurre (la Réserve), rue des Pierres (Amalgame, la Boule Rouge, le Détour) and of course rue du marché au charbon, with le Boys boudoir, le Belgica, le Dolores, le Station BXL and le Baroque. Finally, you'll be able to spend the night out with parties like "Dansez-vous Dalida?" at the Beursschouwburg and the Revelation Party that will celebrate its 3rd Anniversary at the Bazaar! Among the activities and animations offered during the Pride Festival, a queer show by "the Sassy Cabaret" on May18, conferences, private screenings. You'll have many ooportunities to discover new ways to see the world.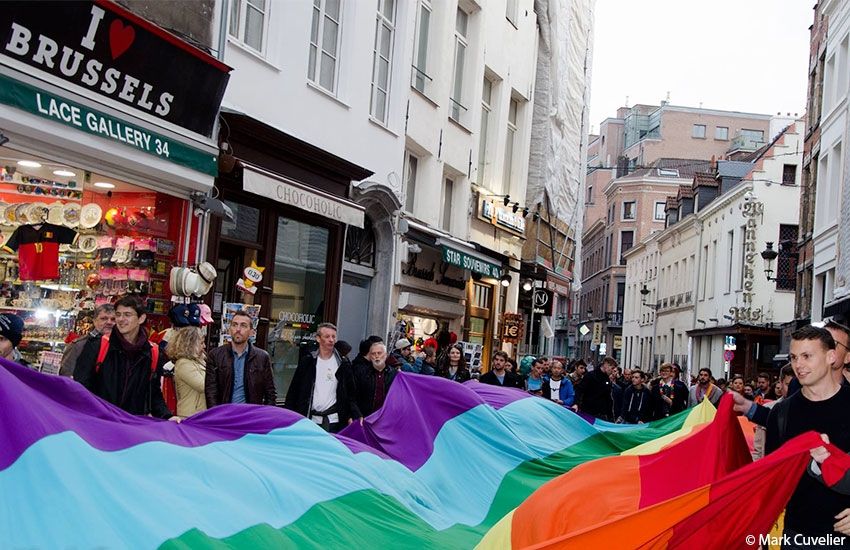 Each year, about 60,000 to 100,000 people from Belgium and Europe attend the Belgian pride. This is the perfect occasion to meet people and have fun. The parade will start from the central train station, will pass by Le Monnaie, the Midi street and will end at Dusquenoy street. You'll be able to discover the city while having fun among the colourful floats. You'll also be able to visit the gay village and all the booths displayed on le Mont des Arts.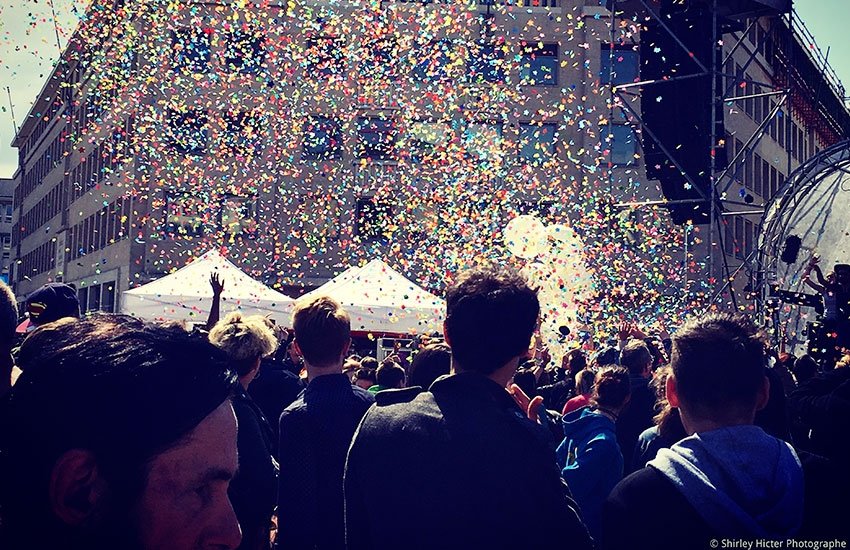 With the 2017 theme "Crossing Borders", the festival aims to enlighten the issues faced by LGBT people when they leave their countries to join Europe, more precisely Belgium. According to the RainbowHouse Brussels organization, "One state out of three criminalize homosexuality, and rights of trans and intersexual people". Belgium's gay friendly reputation no longer needs to be proven. Is it also an ideal country for asylum and protection of LGBT refugees? With conferences, film screenings, workshop and exhibitions, the Belgian PrideFestival will convey a strong political message. Other themes will be discussed like feminism, intersexuation, family diversity etc.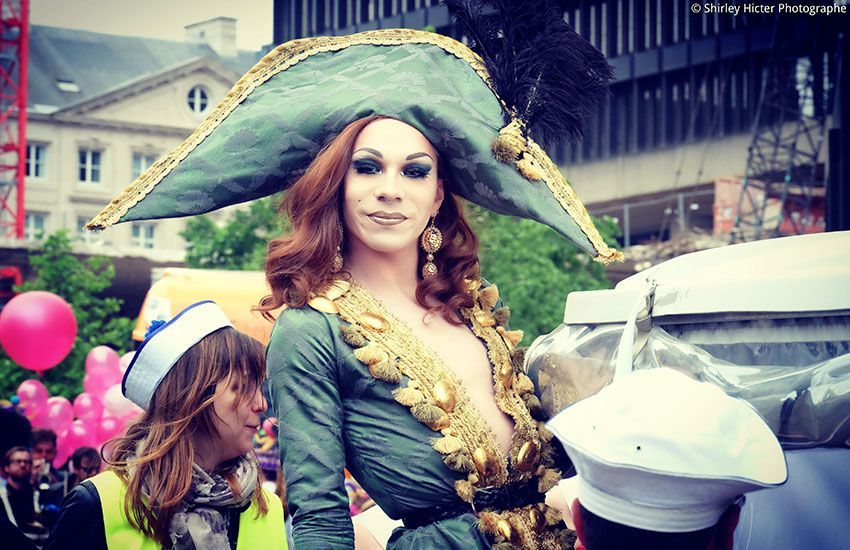 If you want to learn more about the Belgian PrideFestival, just go to the official website: pride.be and on Facebook: @thebelgianpride