As New York, Chicago and San Francisco host and celebrate their annual Pride events this weekend, misterb&b's gay travel app was handpicked by US App Store editors as Apple's first gay community focused app of the day, June 23rd, during this annual Pride season.
misterb&b, the largest  global gay travel community, with 200,000 hosts in 135 countries, is proud and honored that its IOS application is recognized as a must-have app for global gay travelers seeking a welcoming place to stay.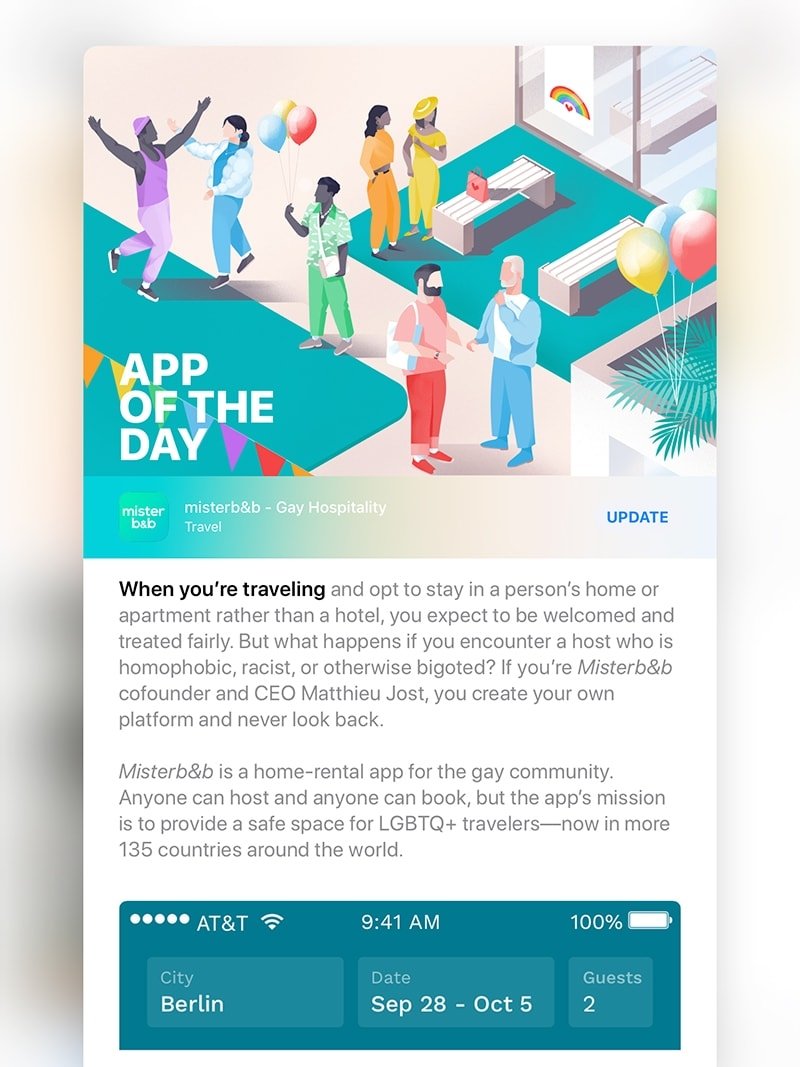 "At misterb&b, we believe exploring the world is an essential part of the human experience," says Matthieu Jost, misterb&b co-founder & CEO. "We are grateful to have been chosen by Apple. We are excited to gain this recognition and will continue to help foster a more welcoming world for the global community of gay travelers."
Download the misterb&b IOS app now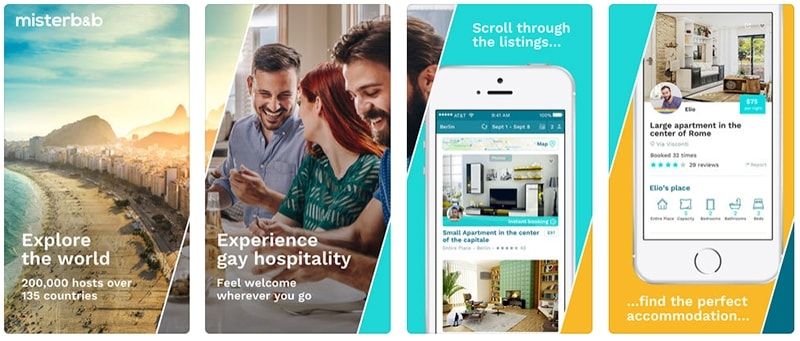 misterb&b is the world's largest gay travel community. The company was incubated in Silicon Valley by 500 Startups and raised $13.5M in venture capital. Today, misterb&b operates offices on 3 continents, with more than 200,000 hosts accommodations in 135+ countries. The community is open to everyone across the spectrum of gender & sexual orientation. In the media, misterb&b has been recognized by CNN as being integral to 'The Gay Travel Revolution' and has received coverage in Forbes, the Huffington Post, and USA Today among others.