Mirror mirror on the wall, what type of mister am I? Am I a luxury mister who appreciates the finer things in life, or do I like to do things on the cheap? Fortunately, this time around you don't need to be asking the mirror for advice because we're here to tell you everything you need to know about what type of mister you are.
When it comes to travel, everyone is different. Some plan weeks in advance for the perfect vacay, while others barely have time to pack their toothbrush before their flight departs they're that last-minute. Well, we're ready to introduce you to six fabulous misters who each reflect different travel styles. Find out which one best fits you, and learn where you should be going for your next gaycation.
Luxurious Laurent
Favourite destinations: Paris, Milan, New York
Duration of stay: 1 week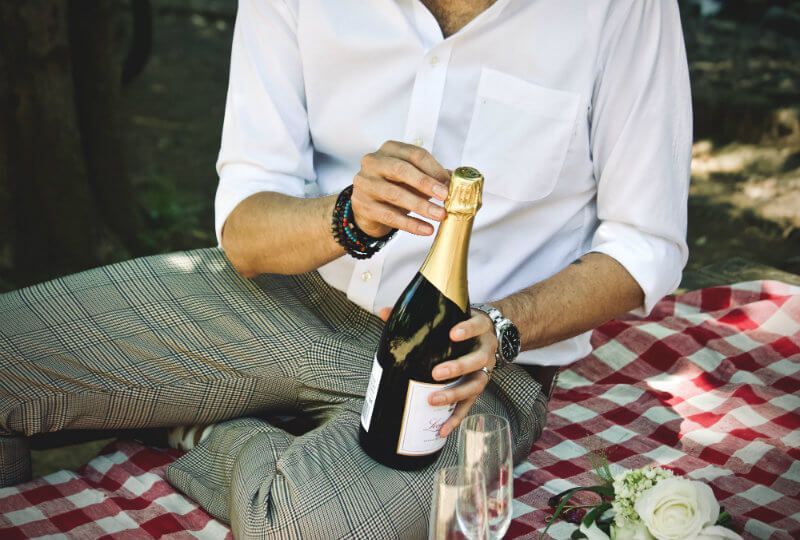 Glitzy, glamorous, stylish, there simply aren't enough adjectives to describe Luxurious Laurent. Normally you'll find him sipping a flute of champagne, wearing a designer shirt, and most probably flaunting a cashmere scarf in winter. When it comes to travel, Luxurious Laurent doesn't shirk on any comfort. His favorite destinations are naturally Paris, Milan, and New York, and with misterb&b, he can always find stylish apartments deemed fit for a 'queen'.
While he's of the sociable sort, he prefers to rent entire apartments rather than staying with a misterb&b host - he needs all the space he can get to accommodate his excess luggage! As far as his duration of stay goes, it's normally always a week minimum - remember Luxurious Laurent is all about comfort, so rushing is not part of his vocabulary!
Budget Benoit
Favourite destinations: Budapest, Athens, Berlin
Duration of stay: 3 days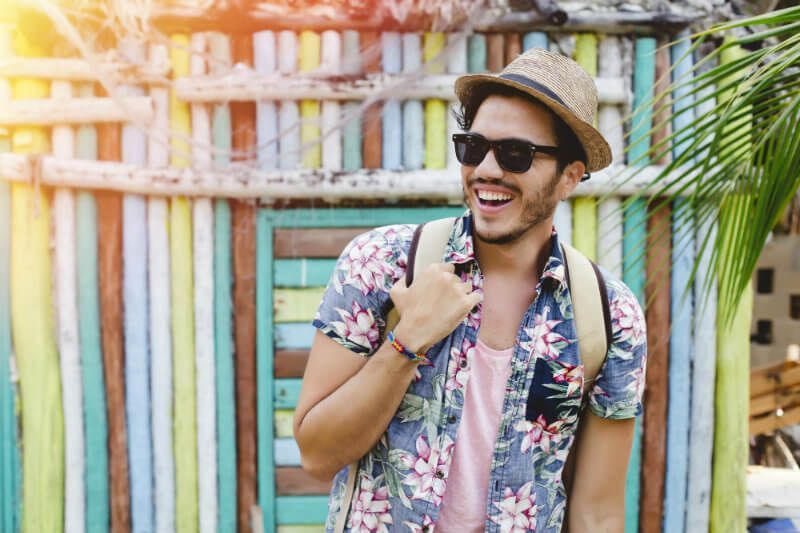 Let's face it, Budget Benoit loves nothing more than a 50% off sale at his local department store. 'Getting more bang for your buck' is his life motto, and he hates wasting money on unnecessary luxuries. For Budget Benoit, the same applies to travel. His favourite airline is Ryanair, and he normally packs lightly to avoid paying for check-through luggage.
His top cities to visit are Budapest, Athens, and Berlin because they're all great value-for-money. A serve of Saganaki for 5 €? "Absolutely!" says Budget Benoit. He loves staying with misterb&b hosts, and is even okay sharing a room or taking the couch if it means a cheaper stay is up for grabs.
Last-minute Larry
Favourite destinations: Amsterdam, Lisbon, Madrid
Duration of stay: 4 days
Last-minute Larry is a Sagittarius. What does this mean? He's a dreamer, whose head is sometimes in the clouds. As a result, organization is not his strongest quality, and his style of travel is so last-minute he's even been known to miss the odd flight or two. Last-minute Larry loves going on vacation as much as any other mister, but his holiday locations are normally determined by places that have plenty of last-minute flights and misterb&b rentals available.
As a result, capital cities like Lisbon, Amsterdam, and Madrid work well for him. For Last-minute Larry, it doesn't matter if his misterb&b rental has an ensuite, Egyptian cotton sheets, or an espresso machine, it just needs to be available! Instant booking is normally Last-minute Larry's saving grace!
Weekend Walter
Favourite destinations: Palm Springs, Brussels, Barcelona
Duration of stay: 2 days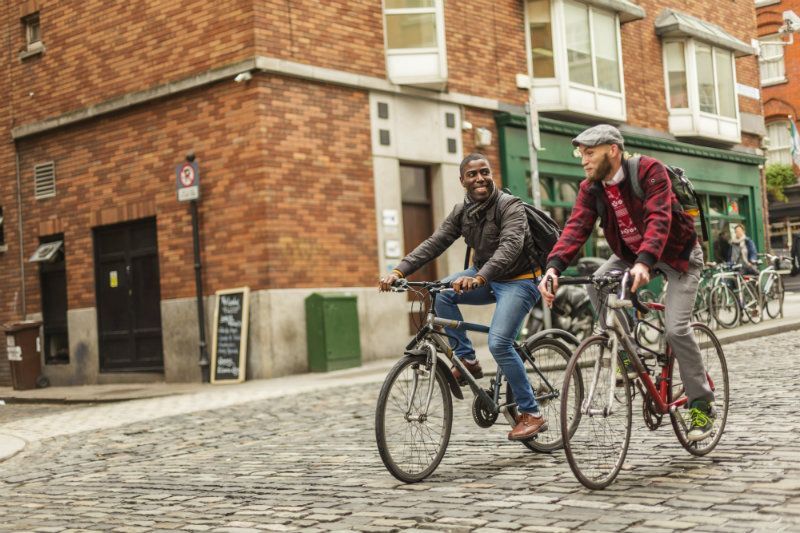 Weekend Walter is a high-flying executive who travels the world on a regular basis. He sometimes spends more time sleeping on planes than in his own bed, and rarely gets time to enjoy a proper holiday. For Weekend Walter, his only dose of TLC comes through the odd weekend getaway to a relaxed and relatively small destination. Depending on where in the world he may be at the time, he usually likes to stop by either Palm Springs, Brussels, or Barcelona.
Their relatively small size means he can get around easily without wasting too much of his precious time on overcrowded metros or un-air-conditioned buses - wise move! Weekend Walter is so accustomed to striking up conversations on planes, that he's a natural when it comes to staying with misterb&b hosts, and he's even made a couple of friends along the way.
Sociable Stephen
Favourite destinations: Rome, Dublin, Montreal
Duration of stay: 5 days
In his hometown, you can usually find Sociable Stephen at the pub during happy hour, chatting to anyone he happens to meet at the bar. Sociable Stephen is very open, and loves traveling solo because it means he's free to meet new people along the way. For Sociable Stephen, Rome, Dublin, and Montreal are his top cities to visit thanks to their super welcoming attitude.
It is only natural that Sociable Stephen loves staying with misterb&b hosts, and he will normally spend five days or so building a solid bond with whoever he is staying with. If you encounter Sociable Stephen, you'll remember him for his hearty laugh, and endearing dad jokes.
Coastal Cedric
Favourite destinations: Tel Aviv, Gran Canaria, Key West
Duration of stay: 1 week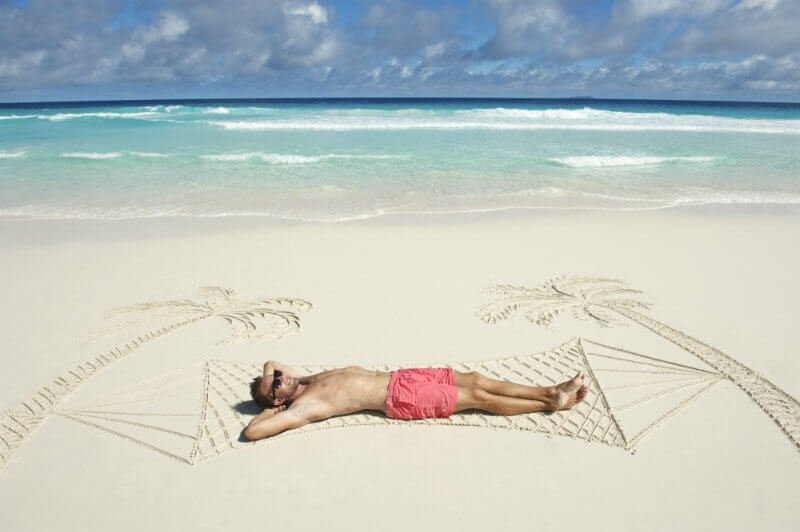 While Coastal Cedric is quite the fashionista, his favourite item of clothing is a pair of swimmers - that's it. Coastal Cedric lives and breathes the sea, and for him, vacation is synonymous with the beach. Rather than venturing to a tanning salon or buying a bottle of fake stuff, Coastal Cedric appreciates the real deal and likes soaking up plenty of vitamin D while on holiday.
Naturally, Coastal Cedric's favourite destinations are Tel Aviv, Gran Canaria, and Key West, and he normally likes to stay for a week or two to ensure he comes away looking bronzed and fabulous. Coastal Cedric spends most of his holiday time outdoors, so misterb&b rentals are the perfect option for him as they won't break the bank. He's even been known to meet the odd tanning buddy along the way!
Now you've worked out which type of mister you are, it's time to get packing. Check out our Top Travel Essentials for the Perfect Gay Suitcase.