misterb&b is committed to making sure gay travelers have a top-notch kind of experience while traveling abroad, so we have decided to bring you a curated list of the world's most hospitable countries. Using misterb&b data, we've looked at the aggregated value of overall number of bookings, number of booking reviews, and average review rating to bring you a top ten list. So go on, get packing, get ready to experience these super friendly countries, and experience your pride. 
1) United States
Coming in at position number one for the friendliest countries was the land of the Star Spangled Banner. These guys are a hospitable lot, and brought in a high average rating of 4.94/5, you go girl! Along with this, the United States also had a record number of bookings - it seems like people can't get enough of this place. Whether you desire a low-key gaycation in sunny Palm Springs, or you'd rather some round-the-clock partying in New York, you're guaranteed to feel like a king with a misterb&b stay here.
2) France
While France may have experienced many cliché jokes about being an unfriendly destination in the past, our data shows that it's in fact a very hospitable place to visit. With an average review rating of 4.91/5, and a whopping number of bookings, misterb&b users seem to love indulging in a gaycation to France. And who could blame them? Spend your summer by the sea in dreamy Nice, then settle in for a romantic winter vacay in Paris. And based on the country's hospitable reputation, we're sure you'll be treated like royalty here. Perfection!
3) Spain
It's old news that Spain is one of the world's friendliest countries. It has had gay marriage legalized since 2005, and its main cities of Madrid and Barcelona are absolute gay hotspots that offer some of the best Pride celebrations in the world. Along with an average rating of 4.89/5, Spain also had a ton of bookings in 2018. It seems like its reputation as a hospitable country is getting around the globe quick smart. In addition to Spain's main cities, smaller destinations including Sitges and Torremolinos host many gay parties, drawing thousands of party goers each year.
4) Italy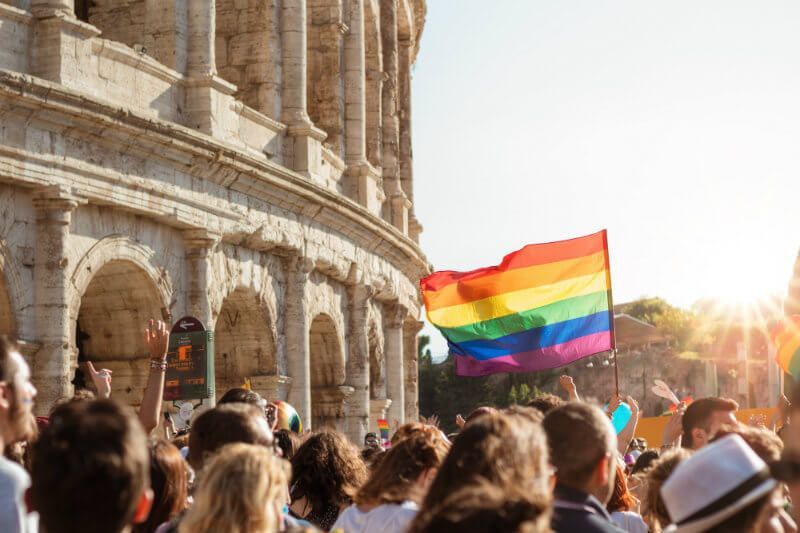 Italy is internationally renowned for offering La Dolce Vita, so it comes as no surprise that this country comes in at number four in terms of its hospitality. As well as boasting an impressive average rating of 4.9/5, Italy received loads of misterb&b bookings this year, making it a gay travel hotspot for 2018. And it makes sense of course! Not only does Italy offer lively gay scenes in both Milan and Rome, but is also has some of the world's best cuisine. Did someone say carbonara?
5) United Kingdom
You may be more familiar with experiencing Brits abroad, but travel to the United Kingdom, and you'll be treated to some royal hospitality. Coming in at position five, the United Kingdom had a solid average rating of 4.94/5, along with a high number of bookings - the rainy weather obviously didn't deter our users from a gaycation there! If you're a diehard Beatles fan, take yourself to Liverpool, while musical junkies will relish at the constant lineup of shows offered in London.
6) Germany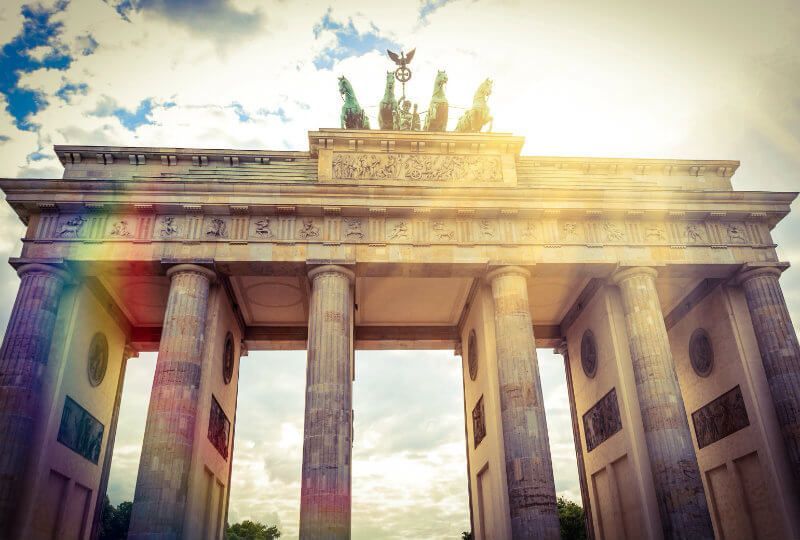 Germany has become the talk of the town in Europe of late, mainly thanks to the enviable nightlife scene found in its capital Berlin. With its extremely liberal attitude and anything goes approach to life, it makes sense that Germany features in our top 10 list of hospitable countries. Securing position six, Germany fell just short of the UK, with an average rating of 4.93/5. It also scored a healthy number of bookings for 2018 - perhaps everyone wanted to visit Berlin's iconic club Berghain this year!
7) Canada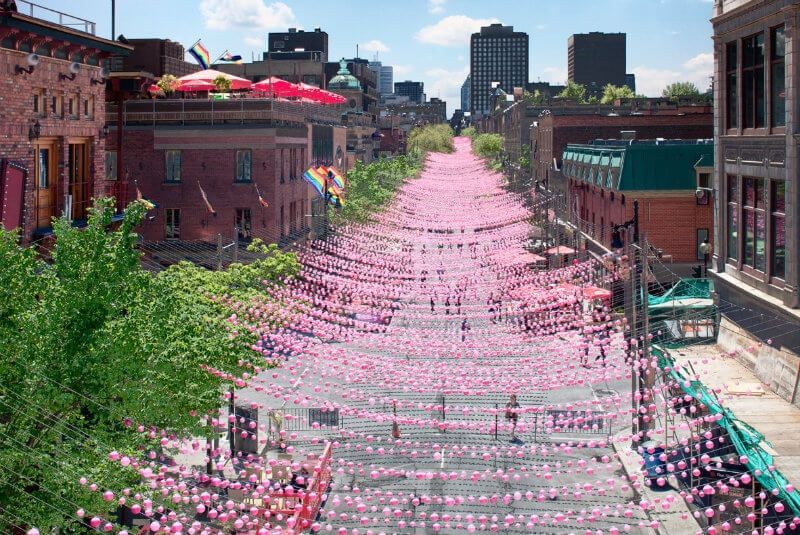 Canada is like the country version of that favorite uncle you like to invite over every month for dinner. Open, friendly, and dependable, Canada simply beckons a gaycation, and our data seems to think the same. Sitting at position seven, Canada received a nice average rating of 4.92/5, and a decent number of bookings - even if it can get extremely cold in winter! From Montreal to Vancouver, this country is guaranteed to show you a good time, and its group of hospitable hosts will only make things all the better.
8) The Netherlands
The Netherlands may be reasonably small in size, but its people are larger than life in terms of their hospitality towards gay travelers. The country secured an average rating of 4.90, along with plenty of bookings for 2018. The Netherlands was the first country in the world to legalize gay marriage as far back as 2001, so gay travelers can feel more than welcome here. Along with the very liberal Amsterdam, the country is also home to other cool cities including Rotterdam and The Hague.
9) Portugal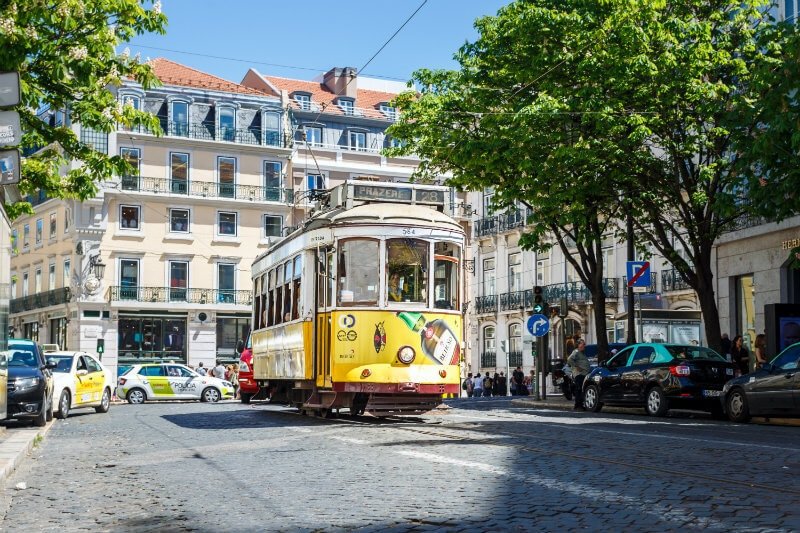 Just when you thought Portugal couldn't get any better, it went and secured itself a place in our top 10 list. While your first thoughts of Portugal might be the country's charming and colorful capital of Lisbon, it has also earned itself a reputation for being extremely hospitable to the LGBTQ community. According to misterb&b data, Portugal came in with a 4.87/5 average rating, and gained a solid number of bookings for the year. Add Portugal to your gay travel bucket list, and you can appreciate more than just a Pastel de Nata for your next gaycation!
10) Australia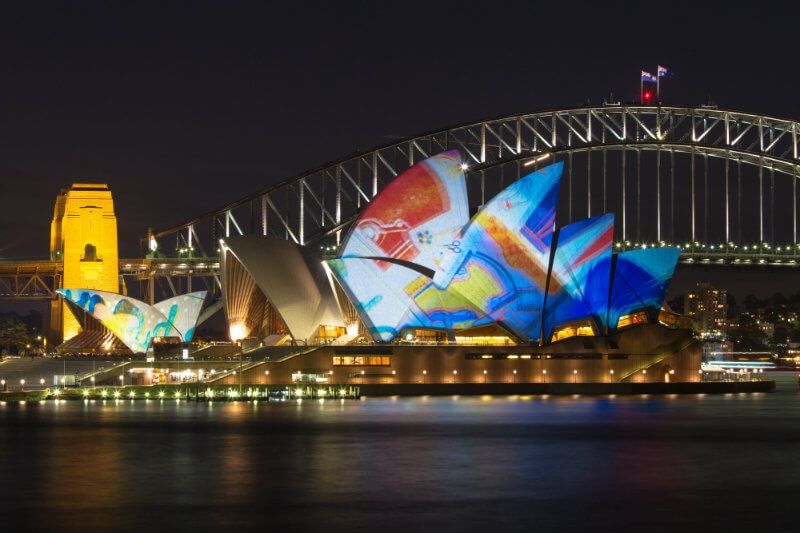 Aussie, Aussie, Aussie! Australia may be the land down under, but its reputation for hospitality has been heard across the globe loud and clear. While Australia was late to the party in terms of legalizing gay marriage in 2017, you can still expect plenty of hospitality for your next gaycation here, as the country scored an excellent average 4.9/5 rating - nice one mate! Despite this, Australia's far and remote location meant it didn't secure quite as many bookings as the aforementioned countries, after all long-haul flights can be tough!
Inspired by the world's most hospitable countries? Check out the other misterb&b awards for top-rated hosts in Canada, top-rated hosts in Europe, and top-rated hosts in USA