While winter is host to plenty of cool gay parties, christmas markets, and magical snow, we have to admit we couldn't be happier that spring has almost sprung! If you spent your winter hibernating under the duvet with a Netflix and Chill session, we're sure you're just about bursting out of your boots to hit a dance floor or two. As the sun comes out to play, it makes perfect sense that you should too, so we've rounded up the top gay events in Europe this spring. From top gay Easter events to incredible prides in the sun, blossom into the new season with an incredible gay events calendar to boot! 
What? Matinée Easter Weekend
Where? Barcelona
When? April 18 - 21 
If you want to welcome spring in Europe with sun, sand, and boys, Barcelona seems like a legitimate choice, and Matinée only reinforces this. Taking place over Easter Weekend, Matinée will be celebrating its fifth edition this year, and as per usual you can expect plenty of parties featuring DJs, live performers, and go-go dancers. Matinée is hosted by the organizers of Circuit Festival Barcelona after all, so could we have expected any less? Step into spring in full bloom, and add this iconic event to your season's calendar - you can thank us later.
What? Easter Party Weekend 
Where? Brussels 
When? April 19 - 21
If you're after a party with the most this spring, you need to get yourself to Easter Party Weekend in Brussels. Hosted by the iconic La Demence, the theme of this three-day celebration is 'Wonderland'. Tumble down the rabbit hole into a fantastical world of music, dance, and magic, and appreciate a solid line-up of big-name DJs. The main party takes place on the Saturday, and will be held at Palais Club. Get your tickets early to avoid missing out, and rest assured you'll be embracing spring with a vengeance this year. 
What? Fun House XL
Where? Amsterdam
When? April 20 - 21
Amsterdam is good at the best of times, and over Easter the city comes out to play in full spirit for Fun House XL. Presented by Rapido, Fun House XL offers two massive gay parties, which will transpire over the Easter weekend, and take place at WesterUnie, WesterLiefde, and TransformatorHuis. The incredible two-day party will welcome some of the biggest and best international DJs, including Sharon O Love. There will be three main dance areas with three different music genres, meaning you can find just what is right for you. With each party running until 9am, this is going to be one memorable way to celebrate a gay Easter weekend.   
What? Berlin Easter Leather and Fetish Week
When? April 18 - 23
Where? Berlin
While you might associate Easter with rabbits and chocolate eggs, it's a different story for Berlin's Easter Leather and Fetish Week. Come out in leather and unveil your kinky side for this week-long celebration, which hosts a range of different parties and events. Mainly taking place around Motzstrasse and Fuggerstrasse, you can look forward to the German Mr. Leather competition, the Wild Boar Party, the Dungeon Party, and the Fetish Boat Party (arguably a highlight). Leave your inhibitions at home for this gay Easter in Berlin, and showcase your darkest secrets and fetishes at Berlin Easter Leather and Fetish Week.
What? Delice Dream 
Where? Torremolinos
When? April 27 - May 05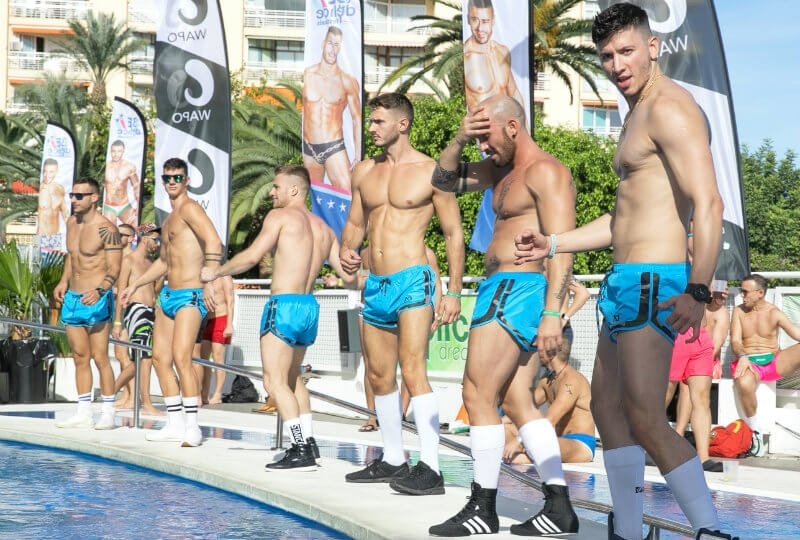 Looking for something delic'ious this spring? Delice Dream is ready to assist. This April, the shores of Torremolinos will welcome Delice Dream's Spring Festival, a week-long party that follows the maxim of 'no time to sleep'. Intrigued? We sure are! Taking place at the Hotel Ritual, Gay Spring Break offers a series of different events, including beach parties and the popular pool party. With a whole lot of new people to meet and a dreamy location on the coast of Spain, this is hands down one of the best gay parties in Europe this season - we'll see you there! 
What? King's Day
Where? Amsterdam
When? April 27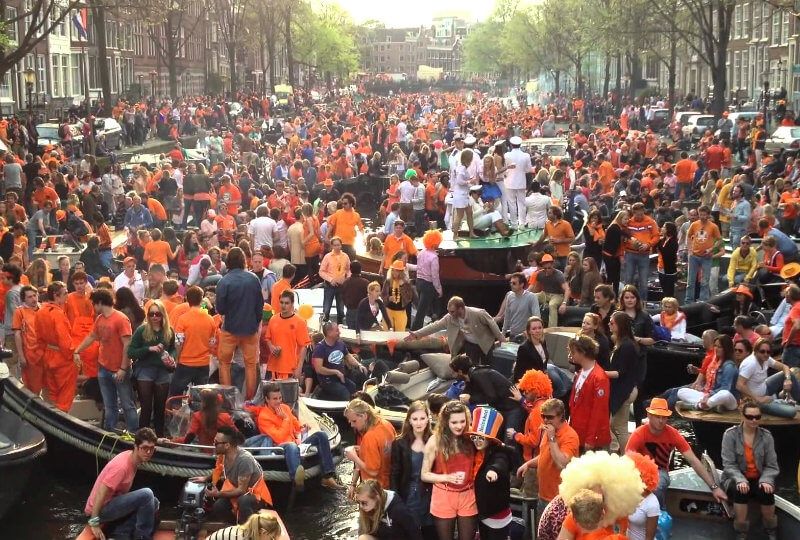 ©Facebook/King's Day Amsterdam
It's time to get out your best piece of orange-colored clothing, and head to Kings Day in Amsterdam this April. Formerly Queen's Day, until King Willem-Alexander was inaugurated  on April 30, 2013, this one-day celebration brings the canal capital to life each year. Look forward to a colorful procession of floats down Amsterdam's canals, along with DJs and live musical performances taking place in many of the city's public squares. Amsterdam is by nature one of Europe's most tolerant and gay-friendly cities, so you can expect plenty of queer parties to take place come evening. On the Sunday, Rapido gay party will be returning to Paradiso Club for the afternoon, and guarantees everything fun!   
What? Bears Week 
Where? Sitges
When? April 30 - May 05
The sun is out in Sitges, which means the bears are ready to come out and play. We don't need to tell you that Sitges is one of Europe's hottest gay destinations, but we do need to tell you that Bears Week is also one of the continent's most popular bear parties. Following the hugely successful Bears Weekend in September last year, the event is back for a second installment this spring. As per usual, you can expect special dinners, club nights, and pool parties - it's spring in Spain after all, so get those swimmers out!   
What? Maspalomas Gay Pride 
Where? Maspalomas
When? May 02 - 12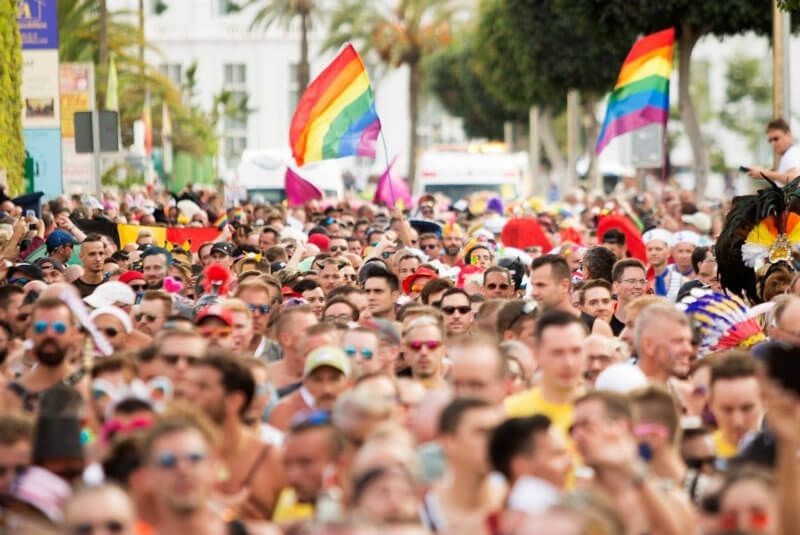 ©Facebook/Winter Pride Maspalomas
As far as gay events in Europe 2019 go, Maspalomas Gay Pride is a frontrunner. Gran Canaria is great at the best of times, but gay pride here takes things to a whole new level. For 10 days in May, you can look forward to a host of LGBTQ-related festivities blossoming the city streets. We're talking pool parties, T-dance, and an incredible Pride Parade which is estimated to welcome some 100,000 pride enthusiasts. This will be the pride's 18th edition, so we're confident it knows a thing or two about throwing a good time. Sold yet?  
What? Belgian Pride
Where? Brussels
When? May 17 - 19
One of the first 'cabs off the rank' in terms of gay prides for 2019, Belgian Pride is a solid introduction to the rainbow season. Arguably one of the most gay-friendly cities of Europe, Brussels is no stranger to throwing LGBTQ parties, and Belgian Pride is a fine example of this. Hosted over three days, you can look forward to a colorful parade on the Saturday, as well as loads of live entertainment from Pride Village and Rainbow Village. If it's true that things only get better with age, then the fact that this is Belgian Pride's 18th edition means we can expect something excellent for 2019.   
What? Birmingham Pride
Where? Birmingham
When? May 25 - 26
While Birmingham Pride may fall in the shadows of its London and Brighton Pride counterparts, it still knows how to throw a good party. In fact, you might be surprised to learn that it is the country's biggest two-day pride festival, attracting a staggering 75,000 party enthusiasts each year. Now that's something momentous to attend in spring, right? Taking place over the Spring Bank Holiday Weekend, Birmingham Pride offers a lively pride parade along with several entertainment options in the city's Gay Village. For 2019, the theme will be Love Out Loud; the perfect excuse to show your love in Birmingham this spring.    
What? Tournoi International de Paris
Where? Paris 
When? June 07 -09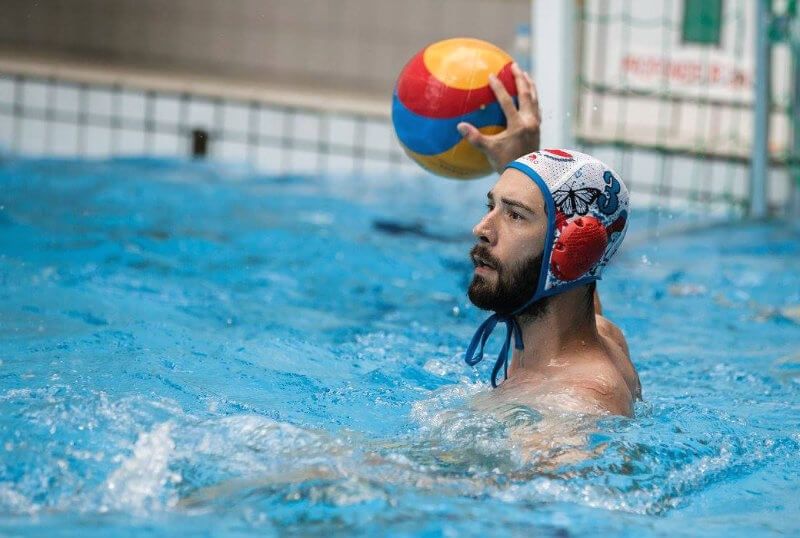 ©Facebook/Tournoi International de Paris - Mathieu Faloumi
Sure Tournoi International de Paris technically takes place at the very start of summer, but we were so excited about it, that we thought we'd tell you all about it well in advance! Created in 2004, this multisport tournament promotes sport without discrimination, and welcomes more than 2,300 athletes each year who come to compete in roughly 30 different disciplines. Keeping the spirit of tolerance and friendship at the heart of the sporting experience, Tournoi International de Paris is guaranteed to illuminate the City of Light this June. So, start training - we're ready to compete with you!      
Feeling inspired this spring? Check out our round-up of the Best New Experiences for 2019, and learn something new! 
Cover image: Facebook/Winter Pride Maspalomas