While temperatures are normally chilly towards the end of November in the US, things heat up on the fourth Thursday of the month for the country's annual Thanksgiving. For 2022, Thanksgiving will fall on November 24, giving you plenty of time to plan the perfect way to celebrate. Traditionally, Thanksgiving was a harvest festival, in which pilgrims and native Americans would celebrate their first harvest with an elaborate feast that would normally last for several days. Today, Thanksgiving is a national holiday in the US, with many people also marking the significant day with an abundant lunch or dinner.
Thanksgiving has become synonymous with family and friends: a time to connect with one another both near and far, and share a celebratory lunch or dinner together for the day. Yet for some this is not always the case. Certain may be alone during Thanksgiving, while others choose to make an entire vacation out of the day, extending the holidays over the weekend. For those wanting to do something different from the traditional feast, we've rounded up 6 creative ways to celebrate a gay Thanksgiving in the US, with everything from gay travel in Provincetown to parades in NYC. So how will you be celebrating?   
Soak up a bit of culture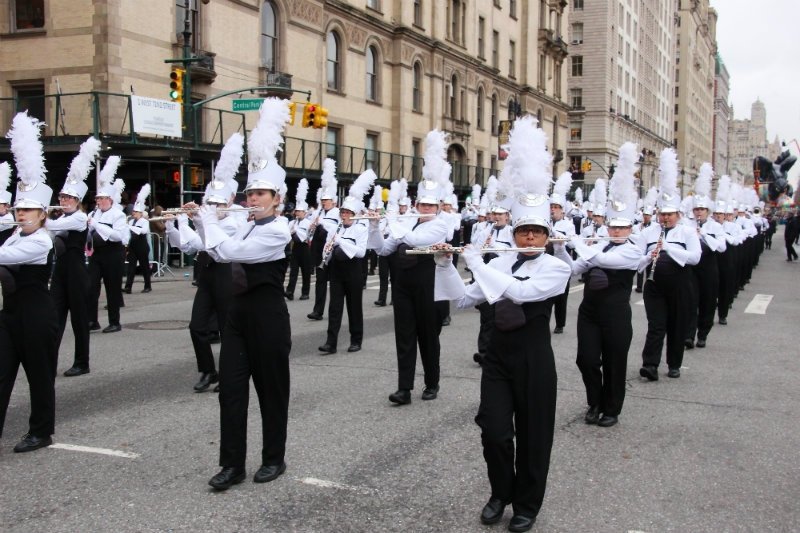 ©Flickr/Center Grove High School Bands
Thanksgiving is ultimately an annual holiday that honors the harvest of pilgrims and native Americans, so why not celebrate the special day with something cultural like a parade? Here are our picks for some of the best Thanksgiving parades in the US:  
What? Macy's Thanksgiving Parade
Where? New York 
Fancy the idea of regressing to your childhood for a day of fun in NYC? Macy's Thanksgiving Parade will be coloring the streets of the Big Apple on November 24, with 2022 marking its 96th edition. Attracting more than 3.5 million people, this is one fun and collective way to be celebrating Thanksgiving. Think giant balloons, wild costumes, and plenty of floats! The parade will run from 9am to 12 noon, and if you can't attend, don't stress - the parade will be broadcast live on NBC, and streamed via Peacock. 
What? Chicago Thanksgiving Parade
Where? Chicago
This firm staple of Chicago initially began as a Christmas Parade as far back as 1934, but it is now celebrated each year for Thanksgiving. As per usual, you can expect large character balloons, marchings bands, and clowns. While you've have to rug up for this parade, the entertainment will be worth it. The parade will travel along State Street, between Ida B. Wells Drive to Randolph, and run from 8am to 11am.
What? America's Thanksgiving Parade
Where? Detroit
Happen to be in Detroit this Thanksgiving? You need to get yourself to America's Thanksgiving Parade. Tied with Macy's as the second-oldest Thanksgiving Parade in the US, this incredible event first started in 1924, and has been a regular staple of the city ever since. You can look forward to a sea of clowns, floats, bands, balloons, and an appearance by Santa Claus. The parade will kick off from Woodward and Kirby at 8:45am, so rug up and we'll meet you there!   
What? 6ABC Dunkin Donut's Thanksgiving Parade   
Where? Philadelphia
Dating back to 1920, this is the oldest Thanksgiving Parade in the US, and sure packs a punch as far as fun goes. As with most other Thanksgiving Parades across the country, you'll be treated to a series of floats, dance teams, celebrities, and giant balloons. So will we be seeing you in Philly for this incredible parade? As the name would suggest, you can also watch the event from 8:30am on 6ABC if the Philly temperatures are too cold - we get it!    
A gaycation somewhere fabulous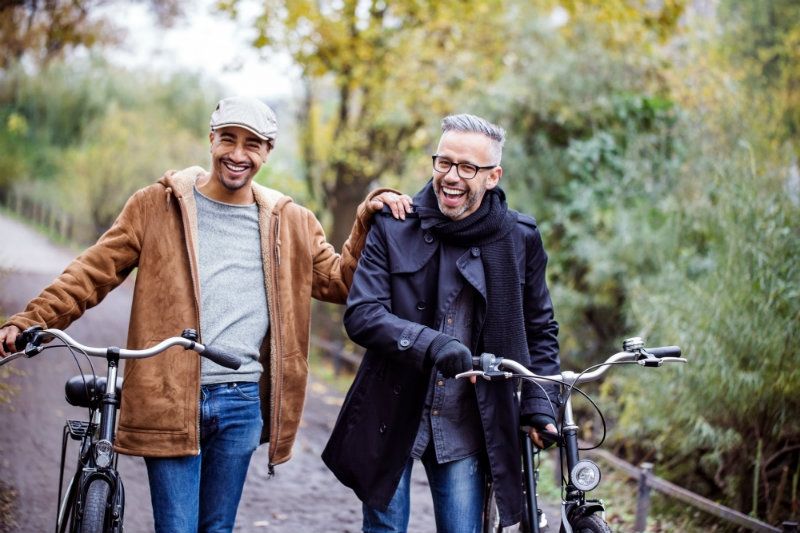 Want to make a weekend out of Thanksgiving? Whether you're traveling solo, with friends, or with family, this is the ideal time to go on a cozy vacation somewhere in the US. With loads of different misterb&b apartments across the country, you'll also be able to find the perfect place to stay. Here's our curated list of top gay destinations for Thanksgiving: 
Provincetown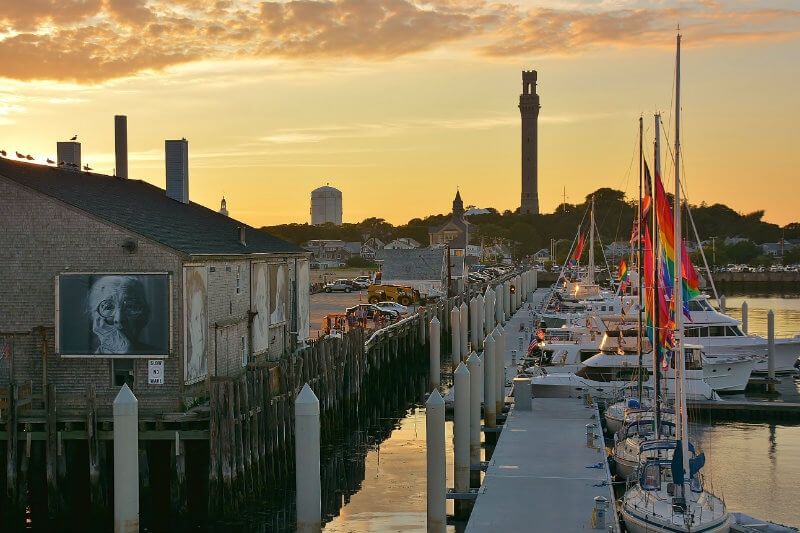 When the Pilgrims first settled on the shores of the US, they arrived at Plymouth on Cape Cod Bay. Just opposite lies dreamy Provincetown, which is often referred to as a heart of gay culture in the US, and is a very fitting destination to celebrate Thanksgiving. The main thoroughfare of Provincetown is Commercial Street, which is packed with cafes, bars, and restaurants, and for a memorable Thanksgiving lunch, we suggest booking the Governor Bradford Restaurant & Bar. It's also housed in a quintessential Provincetown weatherboard building, adding to the coziness.  
Fort Lauderdale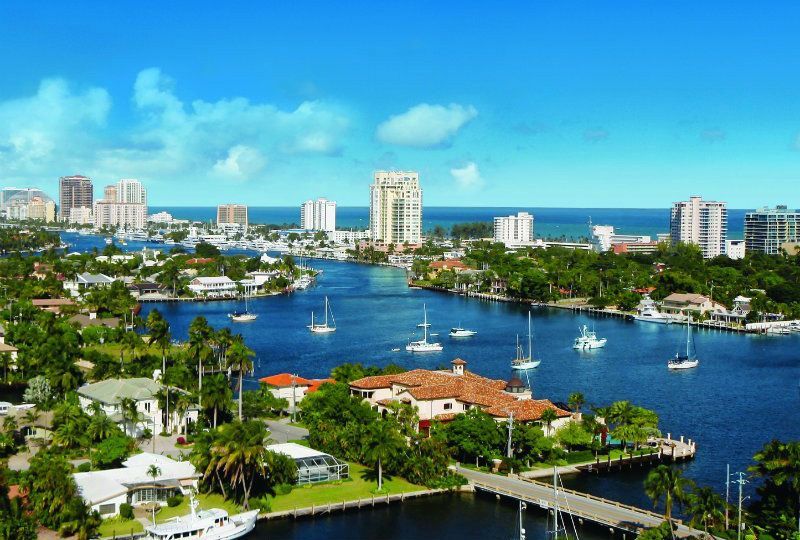 Similarly to Provincetown, Fort Lauderdale is a gay hotspot in the US, with throngs of gay travelers heading to this seaside town of Florida throughout the year. If you like the idea of celebrating Thanksgiving by the coast, this is a great destination for you. In terms of Thanksgiving lunches, you can either choose to whip up a storm in your very own misterb&b apartment, or alternatively head to the town's gayborhood, Wilton Manors, where you'll find a heap of cafes and restaurants.  
Portland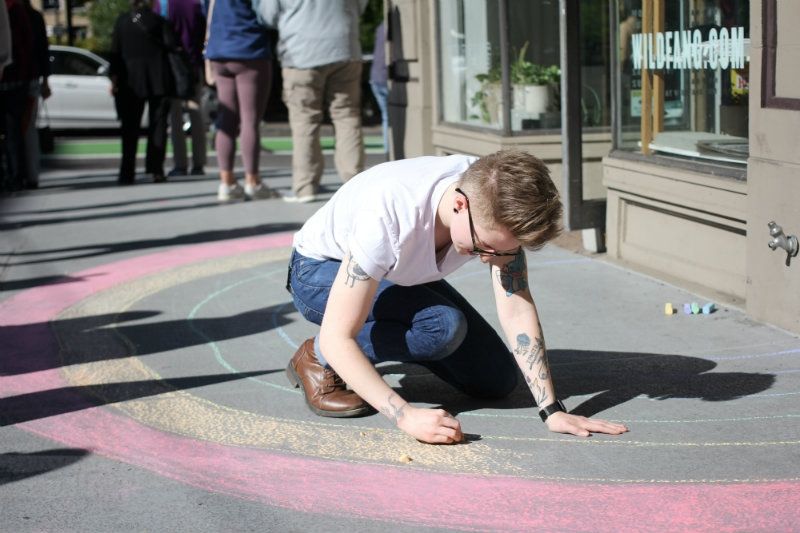 Craving a dose of cool for your Thanksgiving holiday? Lock in a trip to Portland, and mingle with the hipsters over your Thanksgiving feast. The largest city of Oregon, gay Portland may be best known for its charming mix of microbreweries and coffee shops, and its overall dedication towards eco-friendliness. It is also extremely gay-friendly, meaning you'll be able to easily integrate into the local scene here, no matter who you happen to be traveling with.
For more travel inspo, check out our round-up of Top Trending Domestic Destinations in the US Now. 
Party, party, party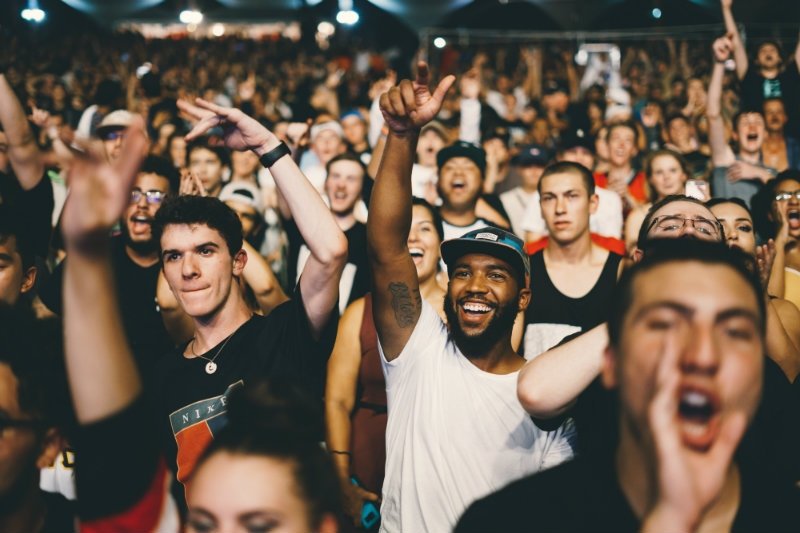 If you don't have any plans to celebrate a typical Thanksgiving lunch with loved ones, how about shaking things up and stray from tradition with a crazy party instead? There are plenty of cool gay parties and festivals taking place across the US and beyond for Thanksgiving. Here's our round-up of some of the best:  
What? White Party Thanksgiving Puerto Vallarta
Where? Puerto Vallarta
When? November 24-27
We know Puerto Vallarta is not in the US, but it's easily accessible from most parts of the country, and when you have a White Party for Thanksgiving up for grabs, how could you say no? For four days, White Party Puerto Vallarta will host a series of circuit-style parties, with world-class DJs along with popular performers. Along with this, enjoy a Sunday Tea Dance at the fabulous Mantamar Beach Club at the Almar LGBTQ+ Resort. 
What? URGE Circuit Festival Miami
Where? Miami
When? November 25-28
Ever thought an association between Thanksgiving and Circuit could happen? Well, Circuit Miami is doing it this November! For four days, enjoy some of the globe's best DJs who will spin well into the night as you make new friends down south in Miami. The weekend will host nine different parties, with three happening during the daytime, including the iconic pool party, so be sure to pack your best set of swimmers! Check out the official event page for program details and book your place!   
What? A bar crawl through WeHo
Where? WeHo, Los Angeles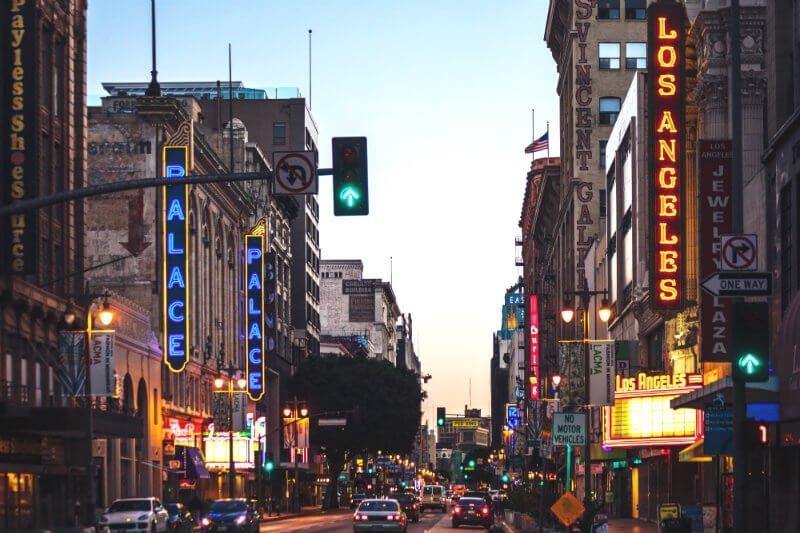 West Hollywood, commonly referred to as WeHo by locals, is one of the most iconic and popular gayborhoods in the US, and it sure knows how to throw a good time any period of the year. If you find yourself in LA over Thanksgiving, and you haven't prepared anything specific, why not venture to WeHo, and cruise the many bars and clubs for the night? Popular haunts include Mickeys, Rage, and The Abbey which functions as a restaurant, bar, and nightclub. Alternatively, Downtown is also worth checking out as it has slowly been attracting an LGBTQ crowd, and offers some great entertainment options.  
Hosting with the most
What? A traditional Thanksgiving feast
Where? Your misterb&b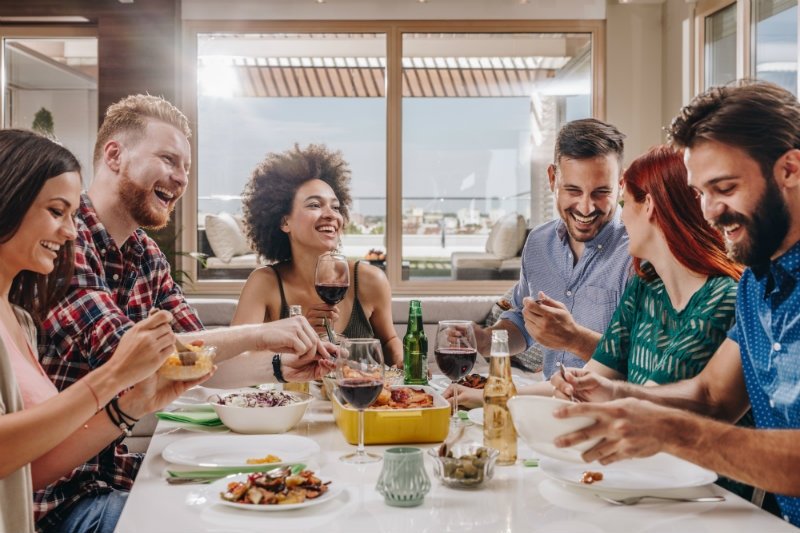 Like to keep things traditional? Why not honor the pilgrims who came before us and host a decadent feast for Thanksgiving? Whether you're hosting people in your own misterb&b, or you're a guest staying with a host in their misterb&b, a Thanksgiving dinner could be a great chance to connect with one another and share a memorable experience. Even if you're traveling as a group and you decide to book an entire apartment rather than staying with a host, most accommodation options on misterb&b come complete with fully-equipped kitchens, so there's no reason not to get the oven on for a feast!    
Come Out!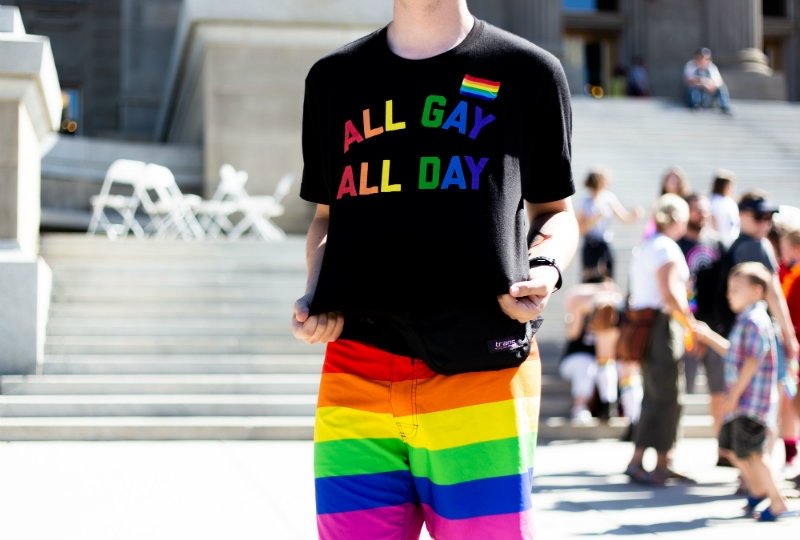 Whether you're out of the closet or not, Thanksgiving also has another modern-day association other than a harvest celebration. For many Americans these days, Thanksgiving is also synonymous with an unofficial coming out day, with significant data revealing that the family lunch or dinner is the ideal time and place to deliver the news. Word has it that the timing of Thanksgiving coincides well with uni students who are returning home after their first semester of University in September and October. So if you had been toying with the idea of coming out, while not follow 'modern-day tradition', and deliver the news at your next Thanksgiving dinner?
So whether you intend to sit down with the family over a decadent Thanksgiving feast and perhaps come out, or you're sold on the idea of dancing the night away at a crazy White Party in Puerto Vallarta, be sure to celebrate your gay Thanksgiving 2022 with a bang!
Want to stay somewhere fabulous this Thanksgiving? Check out our round-up of the best gay hotels on the West Coast & East Coast USA