Whether you love posting dreamy photos with top filters, or you simply can't get enough of Insta stories, Instagram has become a regular part of our daily lives - like it or not. In fact there was an estimated 111 million users of the app in the US alone for 2019, with this figure expected to increase over the coming years. With this in mind, you can't help but wonder whether people are nowadays beginning to choose their travel destinations based on a city's 'insta-worthiness'. True or not, we've decided to round up some of the globe's most Instagrammable destinations this winter, so you can flaunt your best photos and stories for your next gaycation abroad, and leave all your friends back home green with envy.
The Joshua Trees - Palm Springs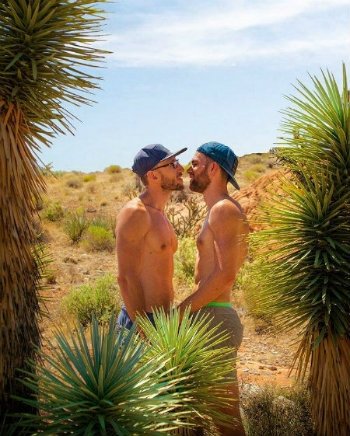 Looking for an LGBTQ paradise in the US? Head to Palm Springs. Searching for something unique to add to your Instagram? Head out of town to the desert, and capture the Joshua Trees. These stout, twisted trees scattered across the sprawling desert oasis make for a compelling photo opportunity, and at sunset with different shadows you'll be able to create something truly special Check into your misterb&b apartment in Palm Springs for the night, then head to the Joshua Tree National Park the following day, with your phone and Instagram to the ready. Just a 50-minute drive from Palm Springs, your trip to the National Park can easily be done in a day.
The Sydney Harbor Bridge - Sydney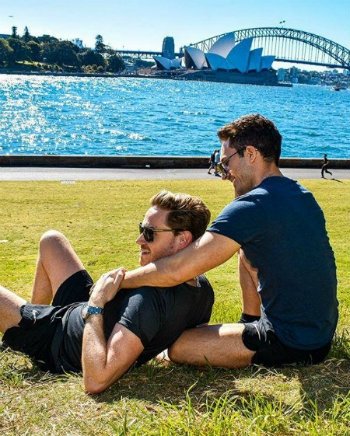 Sure we've seen the Sydney Harbor Bridge dotted across plenty of social media profiles, on travel programs, and throughout in-flight magazines, but that doesn't mean you can't have your moment of fame in front of the city's iconic bridge. Nothing quite beats seeing a site up close and personal, and the Sydney Harbour Bridge certainly won't fail to disappoint. If you're not staying in a misterb&b apartment or LGBTQ-friendly hotel that is within walking distance of the bridge, take the train to Circular Quay - the closest station, where you'll only have a couple of minutes' walk to the harbor. Find your best angle, and snap to your heart's content, soaking up this iconic Australian monument.
Rue Cremieux, 12e - Paris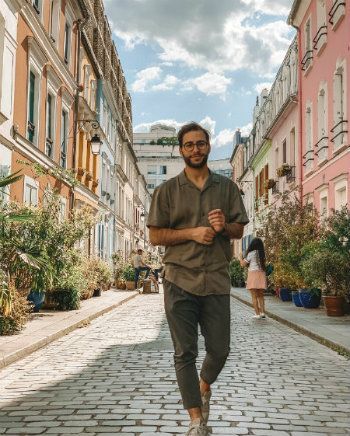 It's old news that Paris is an Instagrammer's dream. And how could it not be, when you have iconic sights like the Eiffel Tower, Le Louvre, and the beautiful River Seine as photo subjects? But what's not such old news is that a charming street in Paris' 12th arrondissement is quickly becoming a favorite snapping spot for people wanting to get out the gram. Rue Cremieux is just a short walk from the Gare du Lyon train and metro station, and is best characterized by its unique cobbled street, and row of iconic, colored houses. We'll let you judge its gram-worthiness, but we're pretty sure you'll love it - along with all your followers.
The streets of Trastevere - Rome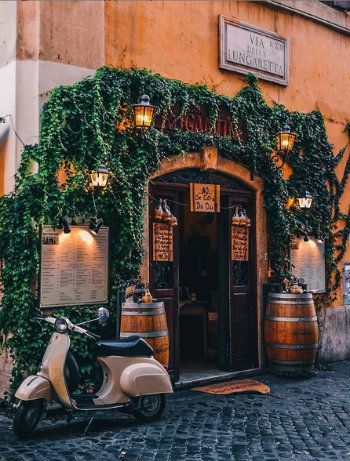 A picture says a thousand words, but once you've captured the charm and soul of Trastevere through your lens, you'll have so much more than words to convey on your Instagram page. Wedged between the River Tiber, the Vatican, and Janiculum Hill, Trastevere is quite literally what postcards (and Instagram) are made of. Tiny cobbled streets give way to lively piazzas, while local revelry is kept afloat by the many bars and restaurants filling the area. Whether you visit during the day, or when the atmospheric twilight hits, you'll have plenty of photo-worthy opportunities in this historic rione of Rome.
Central Park - New York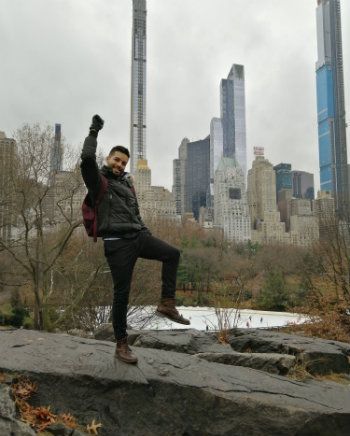 While Central Park may gain plenty of photographic traction during summer and autumn, the famous park is also picturesque during winter, when snow dramatically blankets the space in white. Rug up, and head to this winter wonderland to take plenty of impressive snaps, with everything from the park's main bridge, the distant skyline, and the naked trees. Even if temperatures in New York plummet during the winter months, the city that never sleeps is still a great LGBTQ travel destination. Once you've secured your winning Insta shot of Central Park, head to the legendary Stonewall Inn in Greenwich Village, and warm up with a glass of wine with some locals.
The lights of Regent Street - London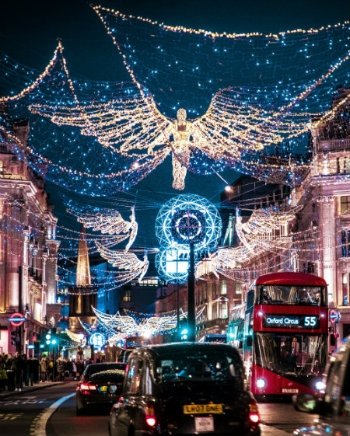 Believe in Christmas or not, there is no denying that the beautiful lights of Regent Street are worth getting the gram out for. Come evening, this iconic street that runs from Oxford Circus right down to Piccadilly Circus illuminates in festive cheer, with a range of different images that are lit up and suspended over the street. Along with these, you can enjoy all of the different shop window fronts, which are decked out in colorful fairy lights and Christmas-related displays. Even if you can't make December, London is still an Instagrammer's dream come January and February, with everything from the classic Hyde Park, to edgy street art in the East End.
Palais de l'Isle - Annecy, France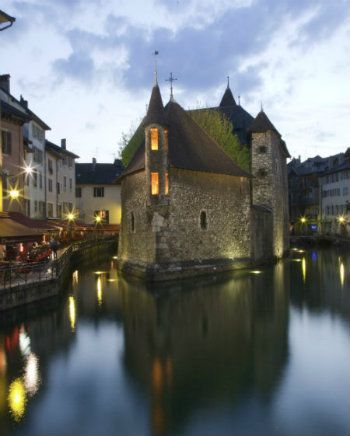 Done Paris and Nice, and looking for some new Insta shots while in France? Why not make a beeline for the relatively 'undiscovered' Annecy. Located just 35 kilometers south of Geneva, Annecy is affectionately referred to as the 'Pearl of the Alps', and from what we've seen, we can totally understand why. While the famed Lake Annecy may kickstart your photo taking thanks to its crystal clear waters and its alpine backdrop, you should definitely save some space for the unique Palais de L'Isle. Positioned on a small island in the River Thiou, the Palais de L'Isle primarily functioned as a prison and courthouse, and in 1900 it was classified as a historical monument. Today you can discover local relics inside, but let's face it, it's the unique exterior that will leave you 'gramming.
Sensoji Temple - Tokyo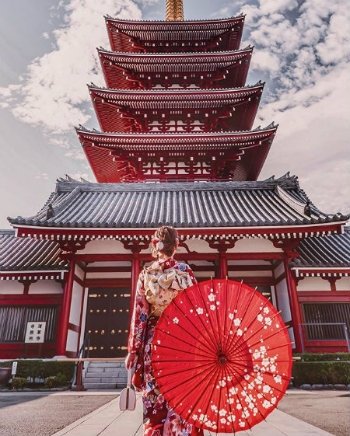 Sure Cherry Blossom season may not have arrived yet, there are plenty of other occasions to get your Instagram out during a trip to Tokyo. While the city may be best represented by modern high-risers and the latest technology, you can capture a piece of ancient Tokyo with a visit to the beautiful Sensoji Temple. Sensoji is the oldest Buddhist temple in Tokyo, and while it is ill-advised to take photos inside, you can enjoy the temple's colorful aesthetic from the outside. Situated in the Asakusa district, Sensoji Temple is easily accessible, and is a great attraction to pencil in your agenda - and who knows, maybe your misterb&b host will want to come along too!
Love a good apartment to 'gram? Check out our round-up of the Most Instagrammable Apartments in Europe.