When it comes to your gay travel bucket list, what tops the chart for you? Does the idea of lounging a summer day away on a gay beach in California pique your interest, or is the thought of digging into a fresh bowl of carbonara on a cobbled street of Rome too hard to resist? Whether you're a travel junkie or more of a once-a-year-trip kind of guy, we've created the global gay travel bucket list to give you that little nudge of inspiration for your next gaycation with misterb&b. Who knows, maybe you've already ticked some things off.       
1) Sip a pint of beer at the iconic Stonewall Inn in Greenwich Village, New York, and honor those who fought in 1969 for the many LGBTQ rights we can enjoy today.  
2) Find love at sea, and attend a gay cruise. Many operators including RSVP, La Demence, and Atlantis organize different cruises throughout the year in various locations. Our pick is something along the Mediterranean.  
3) Attend Folsom Street Fair, which takes place in San Francisco each September. The Castro comes alive with leather enthusiasts who come out to play in their kinkiest spirits. 
4) Get your cultural hat, and head to Vancouver in August for the city's annual Queer Film Festival. Movie buff or not, you'll love it! 
5) Toss a coin into the Trevi Fountain of Rome. Word has it that if you throw it over your shoulder into the famed waters, you will return to Rome. Tip: go late at night when the tourists are gone, and the lighting is magical. 
6) Kick-start your night with G&Ts at G-A-Y in London's Soho, then head around the corner to G-A-Y Late and scuff your shoes on the crowded - but fun - dance floor. 
7) Muster up all your energy and stamina, and attend Circuit Festival Barcelona. With pool parties and top DJs included, how could you say no? 
8) Get your dose of the Aussie-cult brunch item, 'avocado on toast', at popular Melbourne cafe, Industry Beans. It's located in a backstreet of hip neighborhood, Fitzroy - naturally!
9) Venture to Italy's hipster city, Bologna, and dig into a dreamy portion of Tagliatelle al Ragu - the original version of the internationally known spaghetti bolognese.
10) Pay tribute to the late Harvey Milk with a visit to Harvey Milk Plaza, in the heart of San Francisco's Castro district.  
11) Sip a glass of Rosé in one of the quaint gay bars populating the charming streets of Paris' gayborhood, Le Marais. The men will be about as beautiful as the buildings themselves! 
12) Brush up on some culture with a visit to New York's iconic art gallery, MoMA. In 2019 it had a bit of a facelift, and flaunted its brand new angles in October. Check out the revamped space for yourself! 
13) Explore the cool cocktail bars and nightclubs of Chicago's gay area, Boystown. The area continues to draw a large local gay crowd, and has been hosting the city's annual Pride each year since 1971! 
14) Head to the city of love - and canals - and enjoy a typical Venice drink: the Bellini. A refreshing cocktail of prosecco and peach puree - yum!
15) Brave the long queue at Berlin's iconic venue, Berghain, and prepare for a night of partying like no other. The wait will be worth it! 
16) Attend the world's largest Pride Parade in Sao Paulo, and feel as though you're making history as you walk down the city streets.
17) Dig into a dreamy bowl of carbonara in one of Rome's rustic trattorie lining the cobbled streets of Trastevere. The famed dish is a local specialty, which luxuriously blends egg yolk, pork cheek, and a twist of black pepper. 
18) Soak up some vitamin D at San Francisco's popular gay nude beach, Baker Beach. It's the perfect spot to relax and mingle with fellow beachgoers.
19) Venture to the dreamy Greek Island of Mykonos in late August, and enjoy XLSIOR Festival. It's an incredible eight-day festival, welcoming top DJs, and of course plenty of pretty boys! 
20) Witness the Aussie cliché for yourself at Sydney's iconic Bondi Beach, and admire the surfers tackling the turbulent waves with grace.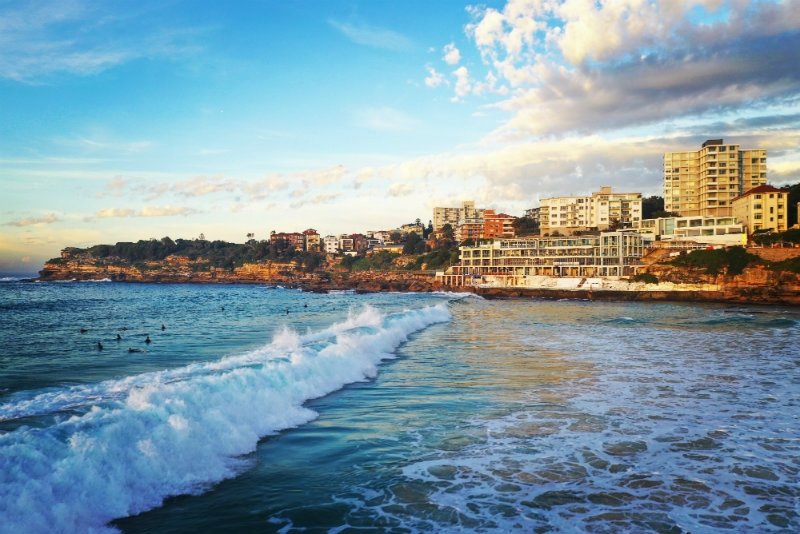 21) Experience some California Dreamin' with a roadtrip from San Francisco to Los Angeles, making pit stops in Santa Barbara and Santa Monica too! 
22) Once in Los Angeles, hang out with the gay locals in iconic gayborhood, West Hollywood (WeHo). Or for something different, hit up one of the parties in cool Downtown.
23) Bear or not, travel to Sitges Bear Week in September and enjoy a series of parties by the sea. If Mr. Bear contests and Bears Village are not your thing, there's always the beautiful beach to relax on independently.
24) Enjoy a martini in Monaco - shaken not stirred - then spend your evening in neighboring Nice. The local gay scene is surprisingly active and welcoming.
25) Venture to Taiwan, and enjoy the capital's incredible annual pride. Taipei Pride is one of the most celebrated in Asia, and usually takes place in October - so you have time! 
26) Get your drag fix in LA at RuPaul's DragCon, and be inspired by all the queens strutting their stuff in heels.   
27) Head to Cologne, Germany's original gay city, and enjoy one - or several - glasses of Kölsch, the local beer which is served in tiny glasses. 
28) Soak up some cabaret and drag at popular Parisian venue, Madame Arthur. It's located in the Montmartre neighborhood, so grab a glass of wine at one of the quaint bars beforehand.
29) Treat yourself to a luxury shirt in Milan, and take a selfie in front of the statuesque (and beautiful) Duomo.
30) Book a wonderful misterb&b listing in your dream city, stay with a fabulous host, and make a new life connection.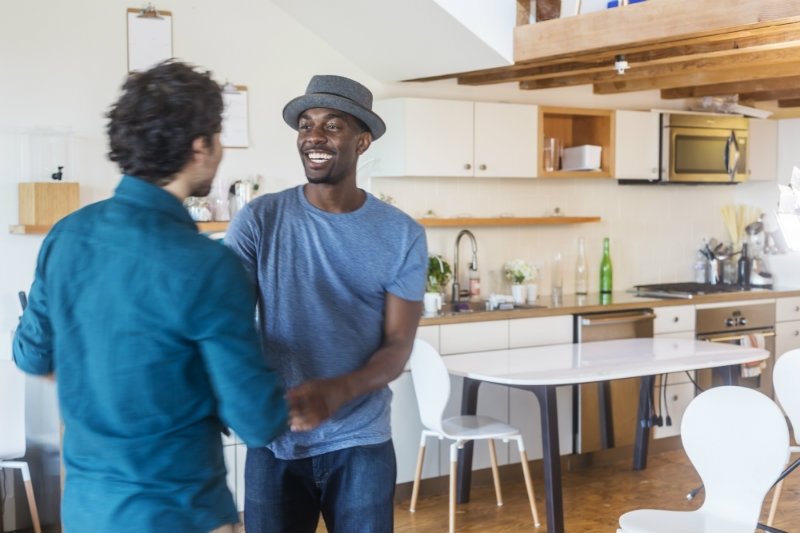 31) Make a weekend trip to Amsterdam, and explore the charming labyrinth of canals. When you're ready to recharge, head to one of the gay bars along Reguliersdwarsstraat. 
32) Dig into a fresh cinnamon bun in Denmark's capital, Copenhagen. This is the perfect way to warm your soul should you happen to visit the city in winter.
33) Grab your best leather gear, and attend the iconic Folsom Europe, held in Berlin every September. This is considered the best gay street party on the continent - we'll let you be the judge. 
34) Get your comedy fix at Montreal's world famous Just for Laughs comedy festival, held annually in July. If you want to meet locals, stop by one of the gay bars populating The Village before and after a show.          
35) Go gay clubbing in Barcelona's gayborhood, Eixample (often referred to as Gayxample), then wander through Park Güell with your new prince charming the following afternoon.
36) Hit the sands of Fort Lauderdale come April, for the first ever Pride of the Americas, which will aim to unite all the Americas, celebrating everything from Alaska to Argentina.  
37) Pack a picnic and head to beautiful Dolores Park in San Francisco for a day in the sun. Mingle with locals, and enjoy the panoramic view of the city. 
38) Grab a piping hot waffle in Brussels, stop by the Mannequin Pis for a selfie with the pint-size figurine, then make a beeline for the city's nearby gay street, Rue du Marché au Charbon.  
39) Celebrate Spring in Europe, and hit up Torremolinos in the south of Spain for the annual Gay Spring Break by Delice Dream. Pool parties, beach days, and plenty of new gays to meet. 
40) Eat your own weight in dreamy Pastel de Nata (Portuguese custard tart) in Lisbon, soak up some sun during your food coma on Lisbon's gay beach, Costa da Caparica, then lock in a stay with some great local hosts.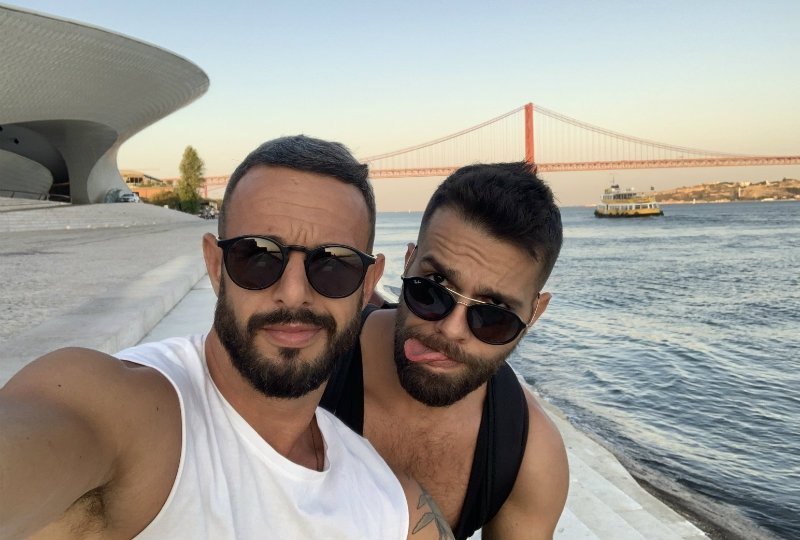 41) Sip a pint of Guinness in Dublin, then once you've had your fill, head on over to The George gay bar and dance the night away to classic pop tunes with friendly locals.
42) Lock in a stay at the legendary Chelsea Pines Inn, which proudly claims to be NYC's premier urban bed and breakfast. Rooms are decked out in celebrity posters, evoking the Golden Age of Hollywood. 
43) Venture down south to New Orleans in late August for Southern Decadence, and enjoy a series of lively street parties throughout the French Quarter. 
44) Attend Tel Aviv Pride, which takes place every year in June, and experience your pride along the beach. Then venture to the Dead Sea the following day, and float all your worries away.     
45) Get your fix of sun, sand, and surf in Mexico's gay hotspot, Puerto Vallarta. Its mix of gay bars and dreamy resorts will guarantee a bucket-list-worthy experience.
46) Enjoy the hospitality and comfort of a gay hotel stay at Axel Madrid. The rooftop terrace bar and swimming pool will tempt you to never want to check out. 
47) Explore the hipster vibes of South Africa's coolest city, Cape Town, and appreciate the thriving gay nightlife of the local gayborhood, De Waterkant. We've heard Beefcakes is great for cabaret in the evening.  
48) 'Ace' your summer gaycation in Europe, with a visit to Zurich during the city's annual Rainbow Open. For 2020, things will be served from August 14 to 16. 
49) Dance your way through Madrid's city streets during the annual Madrid Gay Pride. It is the biggest pride event in Europe, and promises loads of live entertainment across a series of open-air stages.
50) Wrap up the year in Bangkok, for the city's impressive NYE White Party which kicks off on December 27 and runs through to the 31st.
Looking for some inspiration on where to travel in 2020? Check out our round-up of Top European City Alternatives for 2020.