If you spent the last three months prepping your dance moves for the best LGBTQ events for the coming season, your time was well spent! While the global coronavirus pandemic has brought with it the cancellation of some of our most-loved LGBTQ events like Madrid Pride, Eurovision or Folsom Europe, loads of other parties, events, and festivals are now taking to the screen. This means we can still enjoy a full calendar from the comfort of our own living rooms! With our round-up, you're just a click away from attending the hottest LGBTQ events across the globe, so mix your cocktail of choice and we'll see you online!  
Global Pride 2020 
With several of the globe's prides including London Pride, Madrid Pride, and Toronto Pride either canceled or postponed, the chances of waving our pride flags high were looking a little bleak. As a result, many international LGBTQ organizations and pride committees have come together to create Global Pride 2020. The colorful event will take place on June 27, and welcome various guest speakers, musical performances, and key LGBTQ figures. No matter where you come from in the world, or what part of the LGBTQ community you associate with, you'll be able to experience your pride at this event. Global Pride 2020 will be streamed across a range of services, so check out the event's Facebook page for full details.  
Digital Drag Fest
Chances are you've heard the expression, "go drag, or go home." Well in this case, it's "go drag and stay home." With plenty of local gay bars and clubs shutting up shop during the coronavirus pandemic, many of the globe's most iconic Queens are taking to the screens. Those wanting to see the "crème de la crème" should make a beeline for Digital Drag Fest. Initiailly hitting our screens until April 30, the event has been extended to May 29. Digital Drag Fest offers loads of online shows, from some of our most beloved Queens. But be quick, ticket sales are limited and we'd hate you to miss out on some of the best lip syncing this side of lockdown. You can also follow a series of online drag performances via Twitch, once Digital Drag Fest is over.      
Coachella: 20 Years in the Desert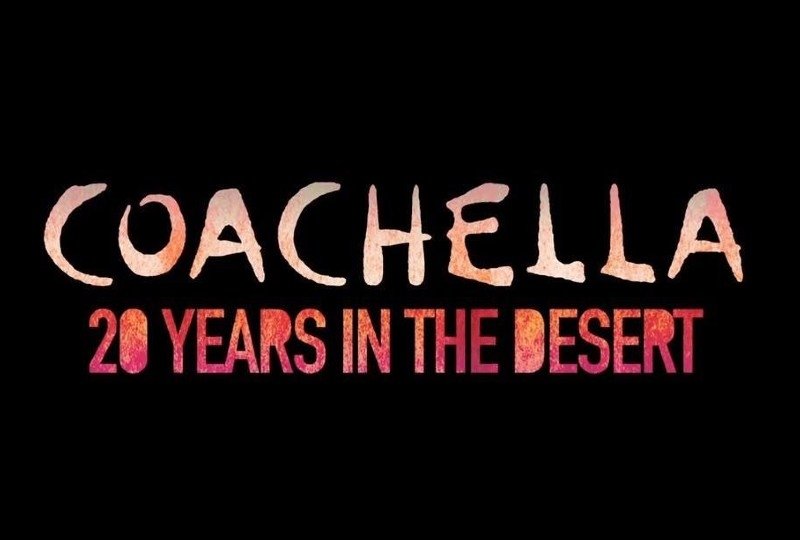 ©Facebook/Coachella 20 Years In The Desert
Coachella or 'Couchella'? For 2020, it seems we will be experiencing a different side of the iconic Coachella Music Festival from our couches at home. Every year, Coachella brings many artists to the unique deserts of Palm Springs for one of the most unique music festivals in the world. Event organizers didn't want to make people wait until 2021, so Coachella Music Festival has been postponed to October 9-18 this year. In the meantime, however, you can soak up some Coachella spirit with the great documentary: Coachella: 20 Years in the Desert, which will be available on online streaming sites from the date Coachella was initially meant to start, April 10, 2020. 
Folsom Street Fair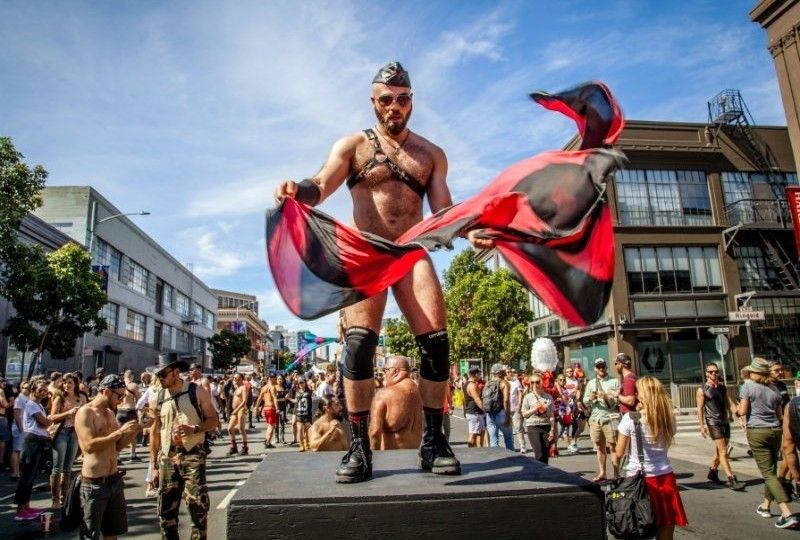 ©Facebook/Folsom Street Events - Kee Yip
Folsom Street Fair in San Francisco is the world's biggest leather event, usually taking place in September. Since 1984, the annual BDSM event has attracted leather, kink, and fetish enthusiasts from every corner of the globe, who fill Folsom Street between 8th and 13th Streets, in San Francisco's South of Market district with scandalous party spirits. For 2020, Folsom Street Fair will instead be shifting its kinky ways to the screens. Details of the event are yet to be revealed, but there will certainly be live DJ sets, musical performances, and streamed adult content - ooh la la! Stay tuned for full details.  
Theatre Performances on Broadway HD
Ever thought you'd be able to experience a theater show on Broadway without needing to hit the Big Apple? With Broadway HD you can do just that. Whether you're a die-hard musical buff, or you fancy tapping into the broadway scene during lockdown, Broadway HD gives you the chance to enjoy a theatre production from the comfort and safety of your very own lounge room. If you're looking for something that lends itself to the LGBTQ community, be sure to check out the online performance of Kinky Boots, or the musical adaptation of Annie Proulx's Brokeback Mountain. Who ever thought after lockdown you'd have the occasion to say you've been to Broadway!  
Eurovision 2020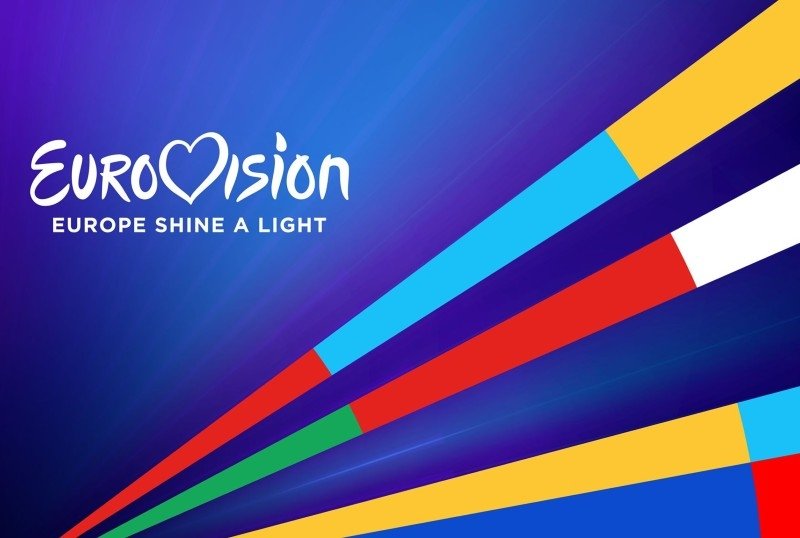 ©Facebook/Eurovision Song Contest
Just when you thought you'd have to put away your kitschiest dance moves for another year, following the cancellation of Eurovision 2020 in Rotterdam, things took a turn. In place of the original Eurovision Grand Final, scheduled to air on Saturday, May 16 at 21h CEST, Eurovision will bring audiences together for a new show at the same date and time: Europe Shine A Light. Broadcast on the official Eurovision Youtube Channel, the 2-hour show will honor all 41 songs, in a non-competitive format, and also invite past Eurovision artists to participate in the evening of musical fun. While this may not generate quite the amount of Eurovision furore we've come to expect each year, it's sure worth tuning in for, and we couldn't be more excited. 
One World: Together At Home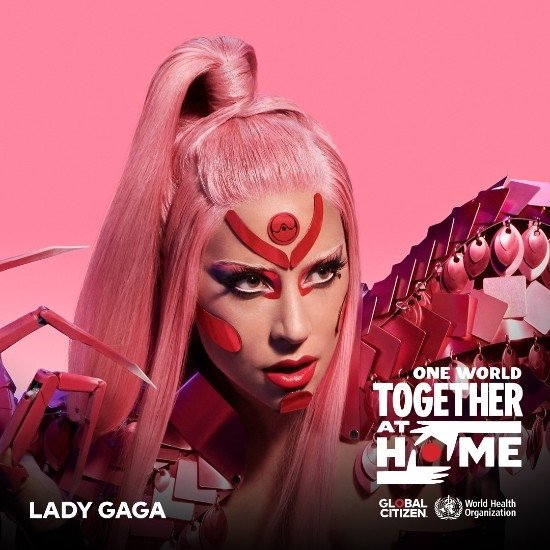 Whether you've been after a Bad Romance in lockdown, or quarantine life has tipped you over the Edge of Glory, one thing is sure, you needed to be online for the One World: Together At Home concert, which took place on April 18. The exceptional live-streamed concert featured some of the globe's most iconic artists, including Lady Gaga, Alanis Morissette, Billie Eilish, and Elton John. Presented by Jimmy Fallon, Jimmy Kimmel, and Stephen Colbert, and brought to you by Global Citizen and The World Health Organization, this online concert raised funds to support frontline healthcare workers and the WHO. There should have been no excuse for missing this, but if you shamefully did, check out the highlights here. 
Club Quarantine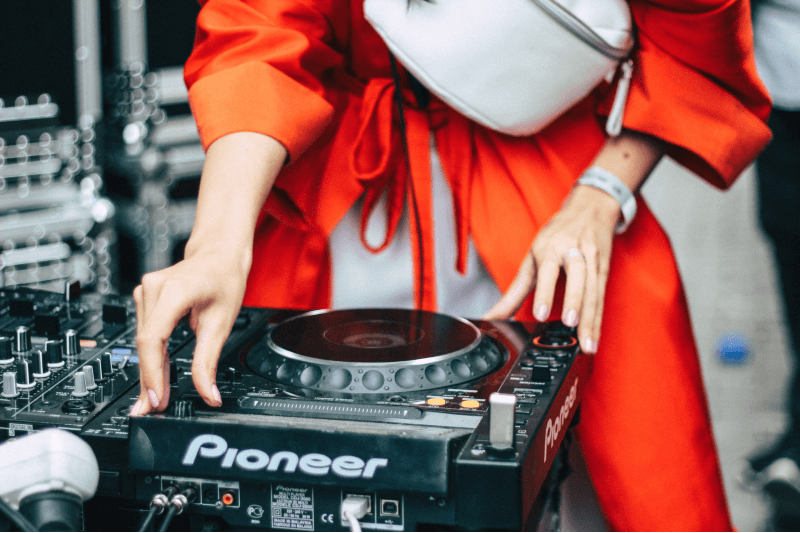 Like the idea of an exclusive, underground-style queer party? Club Quarantine might just be it. Things are kept super basic with Club Quarantine. All you have to do is visit their Instagram page, and click the bio link in order to join. Whether you're in the mood for a rave on a Tuesday night, or a Saturday soirée is more your thing, you'll be pleased to know Club Quarantine operates every night of the quarantine, from 21h - 00h ET and 18h - 00h on Saturdays via Zoom. Expect solid beats along with plenty of LGBTQ party revelers. And who knows, maybe you'll find Mr. Right online, and shift things to texting after. 
Instagram Live Dance Parties with Mark Kanemura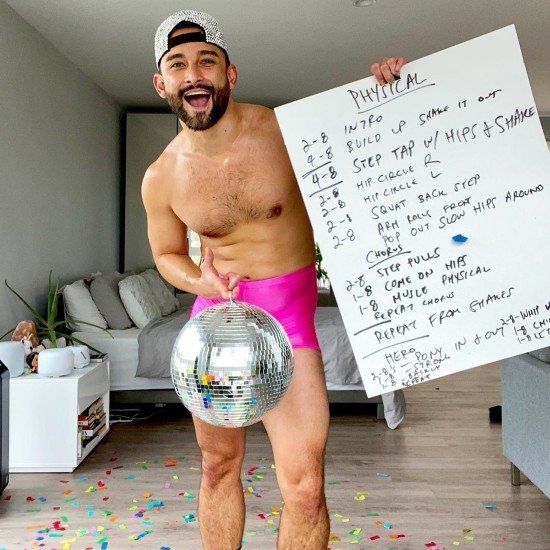 "Glitter, Instagram, dancing" is the new substitute for "lights, camera, action" when it comes to this online LGBTQ event. Every night on Instagram Live, Mark Kanemura, a former back-up dancer for Lady Gaga and a contestant on So You Think You Can Dance, will host a dance extravaganza from his home in Los Angeles. You can expect all the sass and prowess from Mark as he takes us through a fun-filled experience of wigs, glitter, and dance moves you never thought were possible. Check out his Instagram for details on when each party starts, and feel like you never left the gay club! 
Forever Tel Aviv
Had your eyes on venturing to the sandy shores of Tel Aviv this summer for some of the hottest gay party lines around? Unfortunately, due to lockdown and travel restrictions, this idea will have to be shelved for the moment, but that's not to say you can't bring a piece of Tel Aviv's party spirit to the comfort of your own home. Forever Tel Aviv has been organizing various live streaming parties via its Facebook page, with a weekly schedule of events. So far, the event has welcomed top performers, including local gay DJ, Sagi Kariv. Come the usual time for Tel Aviv Pride in June, we're sure Forever Tel Aviv will be ramping things up, so stay tuned!   
United We Stream 
If you can't come to the Berlin clubs, the Berlin clubs will come to you. Well, at least this is the ethos by Berlin-based Facebook group, United We Stream. As the name would suggest, this organization streams a range of live DJ sets from local Berlin DJs, and ensures you can maintain all the kink, fetish, and liberty typical of the Berlin club scene while in lockdown. Along with DJ sets, live music and performances, United We Stream also offers talks, lectures and films relating to club culture. Launched by Berlin's clubs, organizers, and artists, United We Stream is aiming to keep the city's club culture afloat by not only providing viewers musical entertainment, but also by encouraging everyone to make online donations.
SBN Naked Party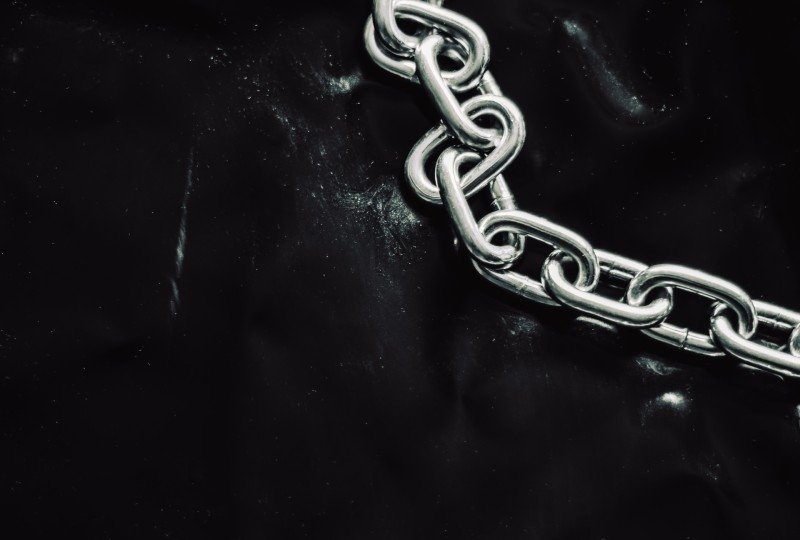 If you're a fetish fiend, and love nothing more than dressing in bondage and getting frisky, SBN Naked Party is for you. A weekly party once hosted in a London club, coronavirus has sent SBN online, with a sleuth of gay naked men taking to the screens. This is not for the faint hearted, so click at your own risk. 
Still looking for some inspiration while in lockdown? Check out our 9 Hacks on How to Manage Quarantine.