Craving a chage of scene this season? If you're looking for the perfect way to experience something new without the hassle of traveling too far, why not treat yourself to a staycation? And with certain travel restrictions still in place for now, a staycation is a great way to experience LGBTQ hospitality from the comfort of your own city. Whether you're looking for a change of scene, a rooftop pool, or simply some new misterb&b hosts to meet, check out our curated selection of misterb&b apartments and LGBTQ-friendly hotels for the perfect staycation. 
Madrid - a change of scene with drinks on a terrace
You don't need us to tell you that Axel Hotel Madrid is fabulous. In fact every hotel in the hetero-friendly hotel chain, including Axel Barcelona, Axel Berlin, Axel Beach Miami, and Axel Beach Ibiza, goes above and beyond in providing welcoming accommodation for LGBTQ travelers. If you happen to be in Madrid, and are looking to mingle with the A-listers, why not opt for a weekend staycation at the iconic Axel Madrid? Located a stone's throw away from Madrid's Chueca gayborhood, and boasting one of the finest rooftop bars and terraces in town, this is one way to make up for time lost during lockdown. 

Lisbon - a change of scene for home office during the week  
Forced to work from home and sick of the four white walls of your apartment? Dreaming of a serene space to work, with WiFi, and a refreshing swimming pool to freshen up in after a full day of Zoom meetings? If you're lucky enough to live in Lisbon, or nearby, why not check into the popular Late Birds Lisbon? Sure, you might associate this gay urban resort as a place to holiday, but travel has changed, so why not check in for the week and mix both work and play? Get all the shut-eye you need on one of the finest Portuguese beds, then kick-start your day in a room offering floor-to-ceiling windows, Riga hardwood floors, and climate control to promote the best working environment. We did say play was also on the cards, so head down to the in-house cocktail bar for your 'afterwork' and make some new friends for the night.

Palm Springs - a change of scene with a dreamy swimming pool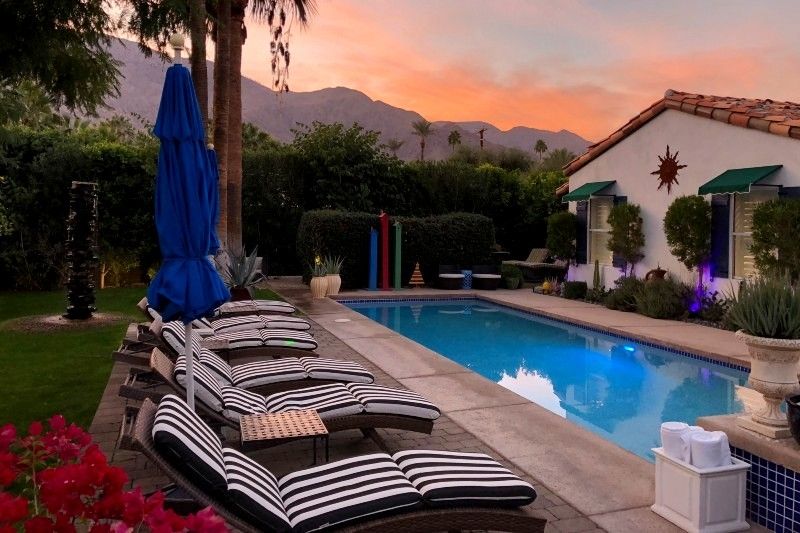 When you think of a staycation for the weekend, you probably envisage staying somewhere with something unique you can't get at home. If you happen to live in Palm Springs, or within the vicinity of the Coachella Valley, we're here to tell you that Allen's apartment will offer you something different for sure. The standout feature is his dreamy outdoor swimming pool, which looks out over the desert oasis of Palm Springs. Settle in for the day on one of the lounges lining the pool, then dip in at sunset for a refreshing pause. Palm Springs is renowned for being an LGBTQ hotspot, so if you're keen to make some new friends, head downtown to one of the local bars. But if you'd rather lounge by the pool for your entire staycation and socialize with Allen, we wouldn't blame you!

Sydney - a change of scene in a former warehouse     
In terms of Covid-19 and local lockdowns, Sydney fared extremely well, with the majority of cases contained within a relatively short period of time. Victoria on the other hand has only recently come out of one of the globe's toughest lockdowns. To celebrate this positive move forward for Australia, why not treat yourself to a weekend stay in one of Sydney's most iconic hotels, Ovolo Woolloomooloo? Housed in a former warehouse on Cowper Wharf in Sydney's inner east suburb, Woolloomooloo, Ovolo puts guest experience at the heart of the hotel's ethos. Enjoy contemporary rooms, which come with complimentary minibars, luxurious beds, and smart TVs for those nights of Netflix and chill. Sold yet? We're already packing!

New York - make new friends in the Big Apple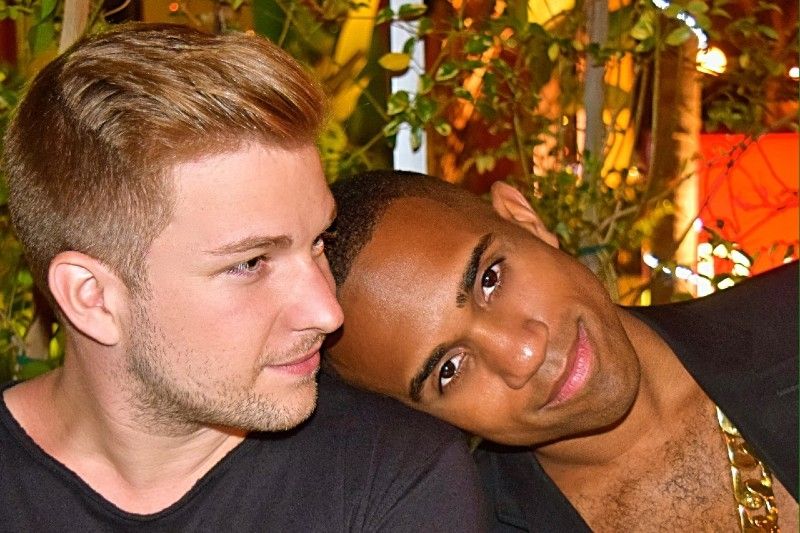 According to our LGBTQ travel survey, 66% of American participants only plan to travel domestically within the US for the near future. If you're fortunate enough to already live in the Big Apple, we're sure you're not a loss for entertainment. But if post-confinement has left you with a hankering for making new friends with other LGBTQ folk in the city, why not book a weekend staycation with Michael and Matt? These two best friends offer a fantastic private room in their two-bedroom apartment in New York's cool East Village. Creativity is the theme here, with Matt working as a creative director and Michael a singer/songwriter, so a fun staycation is guaranteed here. Maybe a jam-session will even be on the cards!

Tuscany - a change of scene in the Italian countryside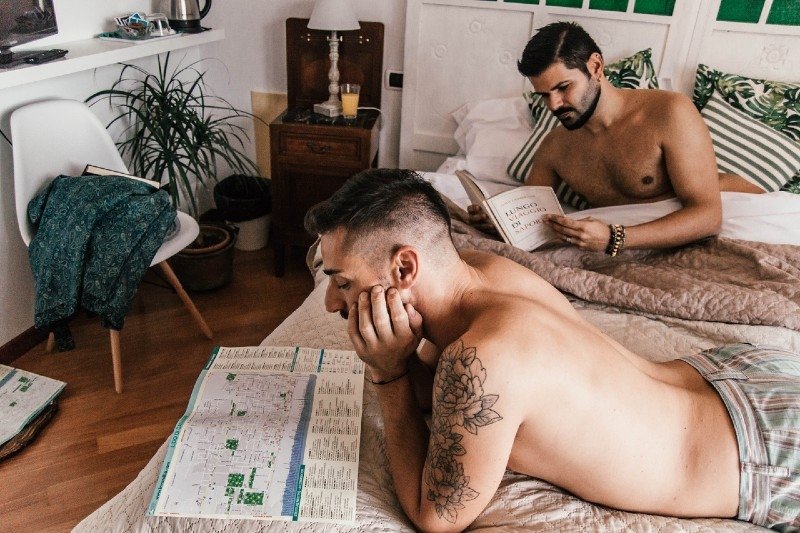 Were you already tired of the daily grind, 9-5, 5 days a week? Well if local government restrictions mean you can now work from home for the next month or so, why not give yourself a change of scene from the big city too? If you happen to be in Italy, we firstly have to say, "lucky you!" Secondly, we have to say that a staycation with Stefano and Luca, in their dreamy B&B - La Stagione dell Arte - is a must. Located in the heart of Tuscany, their B&B boats four bedrooms with both private and separate bathrooms, an open-air Jacuzzi, and a garden to soak up some fresh air in. Also, dog lovers will be pleased to meet the couple's resident Dashund, Margot.

Miami Beach - a change of scene with LGBTQ travelers from near and far 
When it comes to finding the perfect place for a staycation in Miami Beach, look no further than Hotel Gaythering. An institution really, this adults-only, exclusively gay hotel is housed in a MiMo-style building, circa 1958, and is more than just a place to stay, it's an experience. Unveil your naughtiest fantasies in the devilish rooms, which are decked out in a red and black color scheme, and come complete with walk-in showers and board games. Those wanting to meet other gay men have plenty of choice, including the clothing-optional sauna, and the in-house Gaythering Bar, which hosts karaoke nights, trivia, and the popular Bears and Hares party.

Paris - a change of scene with eccentric decoration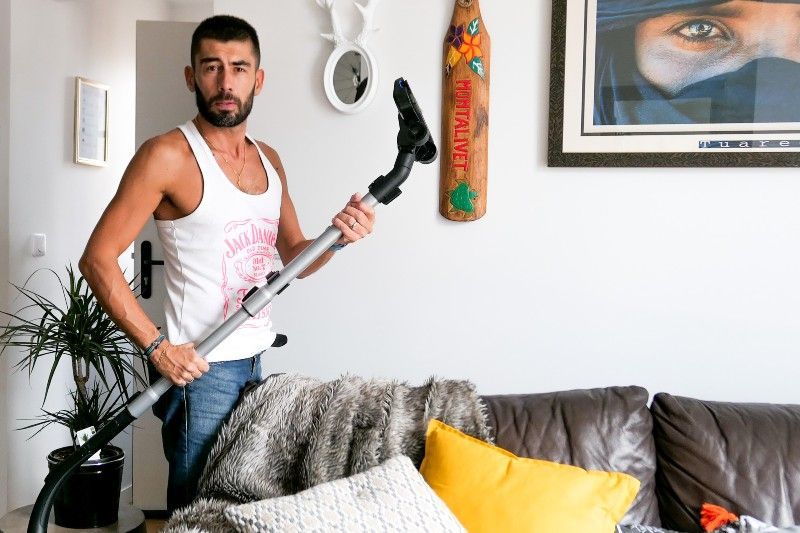 We're sure you've probably seen us promote Fred and his fantastic apartment in Paris a fair bit, and for good reason! Book a stay at Fred's eponymous Les Fauvelles apartment, and you can enjoy an entire place all to yourself (and your +1 if you're not travelling alone). Appreciate a modern decoration that screams France, with Mona Lisa portraits and guide books on the French capital dotted throughout. You'll also have exclusive access to Fred's terrace, where you can enjoy a complimentary bottle of champagne and acquaint yourself with the resident cats, Coba and Calie. If you've spent the past couple of months cooped up during lockdown, this is the perfect spot to put your feet up and unwind for the weekend. Oh, and of course you'll love the hospitality provided by our misterb&b host, Fred.
  
Craving a beautiful domestic destination to visit this season? Check out our round-up of The Best Weekend Getaways this Fall.