Aardvark Books
227 Church St, 94114, San Francisco, Stati Uniti d'America
Landmark San Francisco bookstore selling new and used books. Aardvark Books is an independent store that's been in business for almost four decades. Check ahead before visiting: as of December 2017 it was open but there's a possibility of closure in early 2018.
Abbiamo informazioni errate su questo posto? È chiuso? Va aggiornato?
Facci sapere!
Sei tu il proprietario?
Iscriviti
alla nostra offerta di alloggio sponsorizzata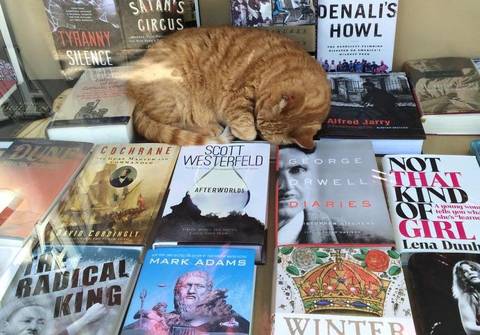 Esplora un mondo più accogliente.
Appartamenti accoglienti, camere private e case fantastiche: sentiti accolto dalla comunità gay in oltre 200 paesi
Appartamenti, camere, case: lasciati accogliere dalla comunità gay
Condividi la tua passione con il mondo!
Crediamo che esplorare il mondo significhi prima di tutto incontrare persone e che le esperienze autentiche consentano una connessione ancora più forte con la gente o la cultura locale. Da qui le esperienze di misterb&b: lascia che i viaggiatori LGBTQ traggano vantaggio dal tuo talento speciale o dalla tua passione e guadagna! Visite guidate, cene, massaggi, coaching ecc., registra la tua esperienza: è al 100% gratis, senza commissioni!
Recensioni (0)
Scrivi la tua recensione
Mappa e indicazioni
227 Church St, 94114, San Francisco, Stati Uniti d'America -